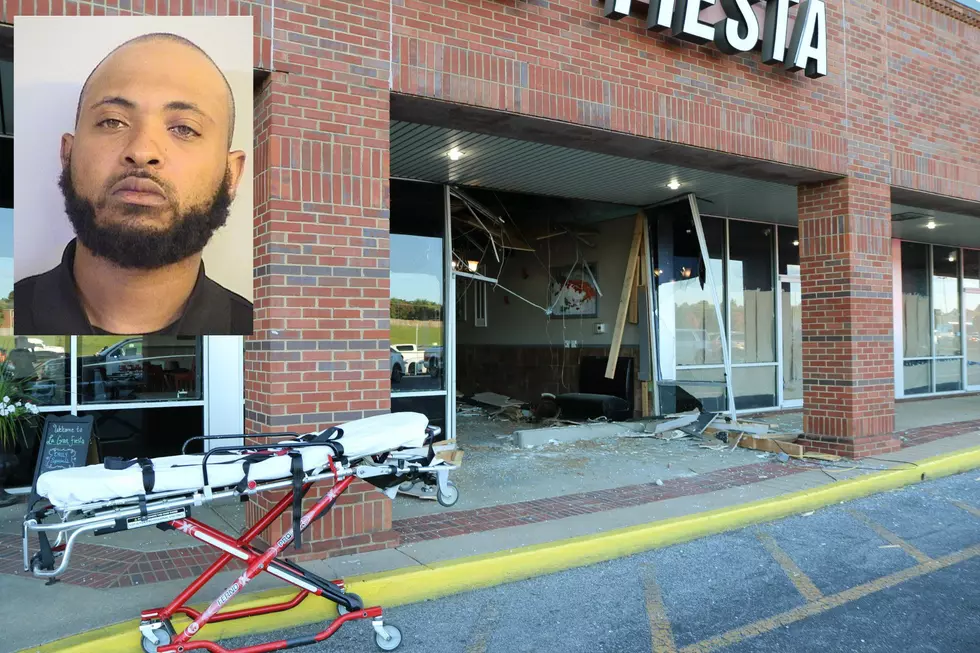 Charges Light for Driver Accused of Ramming Tuscaloosa Restaurant — For Now
(Tuscaloosa Police Department, Tuscaloosa Violent Crimes Unit)
The man accused of ramming an SUV through the wall of a Tuscaloosa restaurant Sunday afternoon has only been charged with misdemeanors in the case so far, police told media Monday afternoon.
Captain Jack Kennedy, the commander of the multi-agency Tuscaloosa Violent Crimes Unit, said officers were called to La Gran Fiesta off Highway 69 South Sunday evening on reports a driver had crashed through the wall of the restaurant, injuring people inside.
The driver then reportedly backed out of the restaurant and drove a short distance away before he rammed another vehicle driving on a nearby road, injuring its driver.
Tuscaloosa County sheriff's deputies were able to apprehend him shortly after the second collision.
Five people were ultimately hospitalized with injuries that were not life-threatening, as well as one additional person who needed medical treatment for stress after the incident.
Kennedy said after some jurisdictional deliberation, the VCU is investigating the incident at the restaurant and the Tuscaloosa Police Department will handle the traffic accident.
As of noon Tuesday, the suspect, 30-year-old Laferris Jamarco Williams, has only been charged with DUI and five counts of third-degree assault, all of which are misdemeanors.
The issue, Kennedy said, is that because the driver was intoxicated, police are working to determine if he intentionally slammed into the restaurant or if he did so in a drunken accident.
Williams had allegedly been drinking inside the restaurant before the incident, Kennedy said.
Investigators need definitive proof that Williams intended to injure or kill someone inside the establishment to bring more serious charges, like felony assault, criminal mischief or attempted murder.
Williams was still jailed Monday on a combined $21,000 bond -- $6,000 for the DUI and $3,000 a piece for each assault charge.
Kennedy said the investigation is ongoing, and more charges may be brought or upgraded in the future.
Stay connected to the Tuscaloosa Thread for updates on this case as they become available.
Top Stories from the Tuscaloosa Thread (7/11 - 7/18)
19 of the Top Stories published by the Tuscaloosa Thread during the week of July 11th, 2022.
More From Tuscaloosa Thread