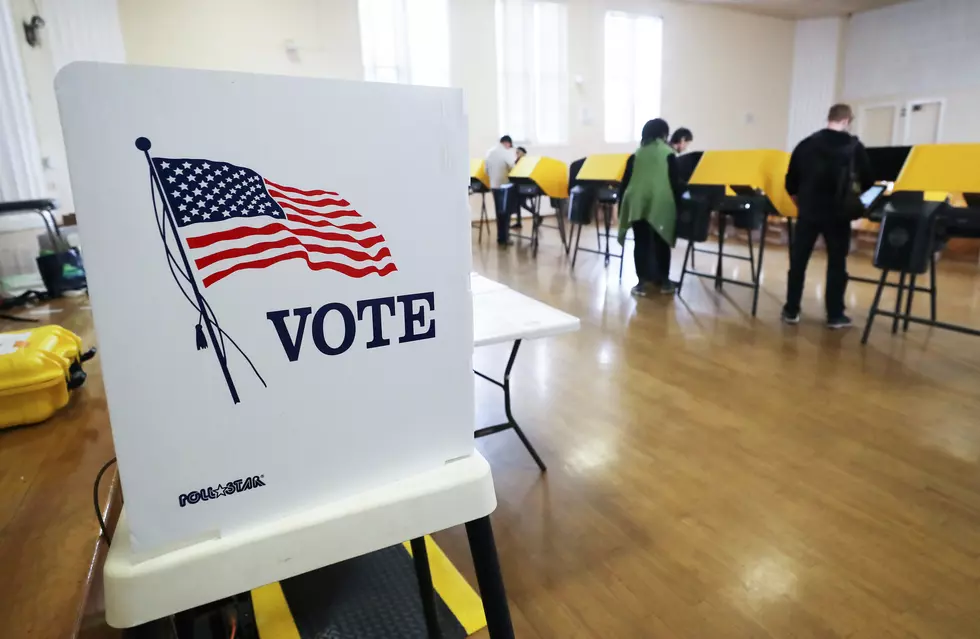 Maddox, Most Incumbents to Seek Re-Election in March Race
(Photo by Mario Tama/Getty Images)
Tuscaloosa's 2021 municipal elections are quickly approaching, and although the deadline to declare one's candidacy is still two weeks away, Mayor Walt Maddox and each incumbent on the City Council have spoken with the Thread about whether they will seek re-election.
Mayor Walt Maddox: RUNNING
Mayor Maddox joined the Steve Shannon Morning Show on 95.3 the Bear in late November to officially announce his intention to seek a fifth term in office. In a December interview with The Tuscaloosa Thread, Maddox said continuing to oversee the Elevate Tuscaloosa initiative is his top priority.
"I've never been more excited in our city's history," Maddox said. "The tools that Elevate gives us to take our city to the next level -- we're financially as strong as you can be, we've got the resources and wherewithal, we've got the community buy-in, and from education to economic development to recreation -- if we're going to be that next-level city, we've got the plans and the resources to make it happen."
Since he was first elected in 2005, Maddox has received resounding support from voters. He ran unopposed in both 2009 and 2013 and won nearly 90 percent of the vote in the 2017 race.
Enter your number to get our free mobile app
District 1 Councilwoman Phyllis Wade Odom: NOT RUNNING
Councilwoman Odom told the Thread that she did not intend to seek re-election, and plans to step away from her council seat in order to spend more time with her family.
District 2 - Raevan Howard: RUNNING
The Thread was able to talk with Councilwoman Howard in December, and she confirmed she would likely seek re-election in March. She defeated six-term incumbent Harrison Taylor for the District 2 seat back in 2017, earning approximately 57 percent of the vote.
District 3 - Cynthia Almond: NOT RUNNING
Councilwoman Almond announced in June that she would not seek a fifth term in office.
"I've served 16 years and I've enjoyed almost every minute of it," Almond said last year. "There comes a point when it's time to step aside and allow fresh ideas and a fresh set of eyes to look at the issues, and for me to move on to other things."
District 4 - Lee Busby: RUNNING
Councilman Busby won a special election to represent District 4 in 2019 after former councilman Matt Calderone left office because he and his family were moving out of the district.
Busby confirmed that he will seek the office again, and is running on the same 4 tenets he has always prioritized: fiscal responsibility, safety & security, historical preservation, and economic growth through new businesses.
District 5 - Kip Tyner: RUNNING
Councilman Kip Tyner has confirmed he will seek a record-setting seventh consecutive term representing District 5 on the Tuscaloosa City Council.
"This will be my seventh election and I've had the good fortune to win," Tyner said Tuesday. "The most anyone has ever won is six, and this would be seven."
Tyner said he hopes he can make Tuscaloosa history with another win and promised to run a different kind of campaign that will likely focus on the restaurant and retail development he has brought and plans to bring to Alberta City, such as the "Chevron on steriods" service station he also announced Tuesday.
District 6 - Eddie Pugh: RUNNING
Councilman Pugh announced his intention to seek reelection to his District 6 council seat back in early October. Pugh is a retired instructor with the Alabama Fire College and a former Battalion Chief for the Tuscaloosa Fire Rescue Service.
"I look forward to continuing to serve the Tuscaloosa citizens who call District 6 home," Pugh said.
District 7 - Sonya McKinstry: RUNNING
Councilwoman McKinstry has confirmed she intends to run for a third term representing District 7 on the council.
She spoke at length with The Thread about plans for her next term, including the potential development of a sports mega-complex in the old McFarland Mall site.
"We are behind in things that matter in our community," McKinstry said. "With [the Mall property] in the middle of our district, people want to see what's gonna happen. You want to see something profound come there that will change the dynamic and opportunities for the district."
---
Candidates seeking municipal office can qualify from January 12 - 26, and the elections will be held on March 2 with any runoffs held on April 13 if necessary. Stay connected to the Tuscaloosa Thread this month for updates on new candidates who qualify to run for office as they are made available.
Top Stories From The Tuscaloosa Thread (1/04 - 1/08)
More From Tuscaloosa Thread