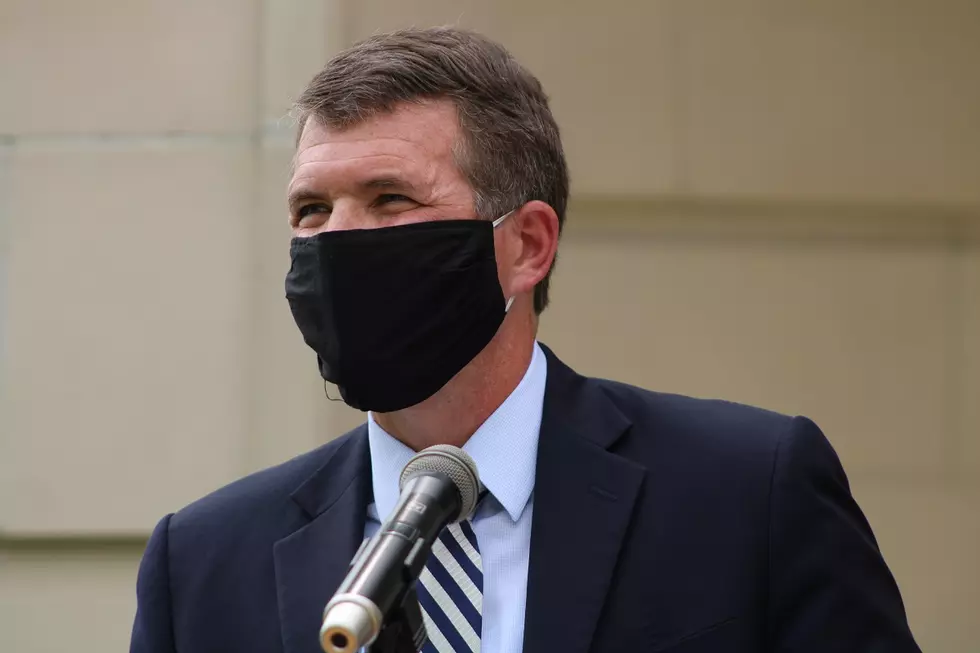 EXCLUSIVE: Mayor Walt Maddox Publicly Announces Re-Election Bid
(Stephen Dethrage)
Tuscaloosa Mayor Walt Maddox joined the Steve Shannon Morning Show on 95.3 the Bear Wednesday and for the first time publicly announced his plans to seek re-election in March.
With his hands more than full leading the city's response to the COVID-19 pandemic, Maddox has been tight-lipped about his plans for his political future and left unable to do much campaigning during a year of canceled events and social distancing.
Maddox broke that silence Wednesday and told Shannon he plans to seek his fifth term as mayor and continue oversight of Elevate Tuscaloosa, the 1-cent sales tax increase he introduced and the city council adopted last year to advance education, culture, tourism, parks, recreation and connectivity in the Druid City.
"I have every intention to seek re-election, and I've never been more excited in our city's history," Maddox said Wednesday. "The tools that Elevate gives us to take our city to the next level -- we're financially as strong as you can be, we've got the resources and wherewithal, we've got the community buy-in, and from education to economic development to recreation -- if we're going to be that next-level city, we've got the plans and the resources to make it happen."
Enter your number to get our free mobile app
Maddox said this decade, the 2020s, will be cities across the United States in a "fight for relevancy," and that after benchmarking trips with the Chamber of Commerce of West Alabama to Greenville, South Carolina; Chattanooga, Tennesee and Lexington, Kentucky have taught Tuscaloosa's leaders how to win that fight and what steps they must take to keep the city growing.
"We have our blueprint in place and I'd like to be a part of it," Maddox said.
Maddox told Shannon that he knows he'll have to earn every single vote cast for him and plans to campaign as actively as possible while still overseeing the daily operations of Alabama's fifth-largest city and contending with COVID-19.
"You pay my salary, I don't take it for granted and I'm honored to work for my hometown," Maddox said. "I'm a boy that grew up in Idlewood and graduated from Central High School, I never dreamed I'd be doing this and still get a kick every single day of working for this city."
Maddox and anyone else seeking the mayor's office or a city council seat will have a two-week window in January to officially qualify to run for municipal office, January 12 - 26.
Elections will be held on March 2, with runoffs held on April 13 if necessary.
Maddox narrowly won his first term as mayor in 2005 after the retirement of longtime leader Al DuPont, but has been re-elected resoundingly in each race since. He ran unopposed in 2009 and 2013 and won almost 90 percent of the vote when he was challenged in 2017.
Listen to his interview with Shannon in its entirety below.
"Top
More From Tuscaloosa Thread