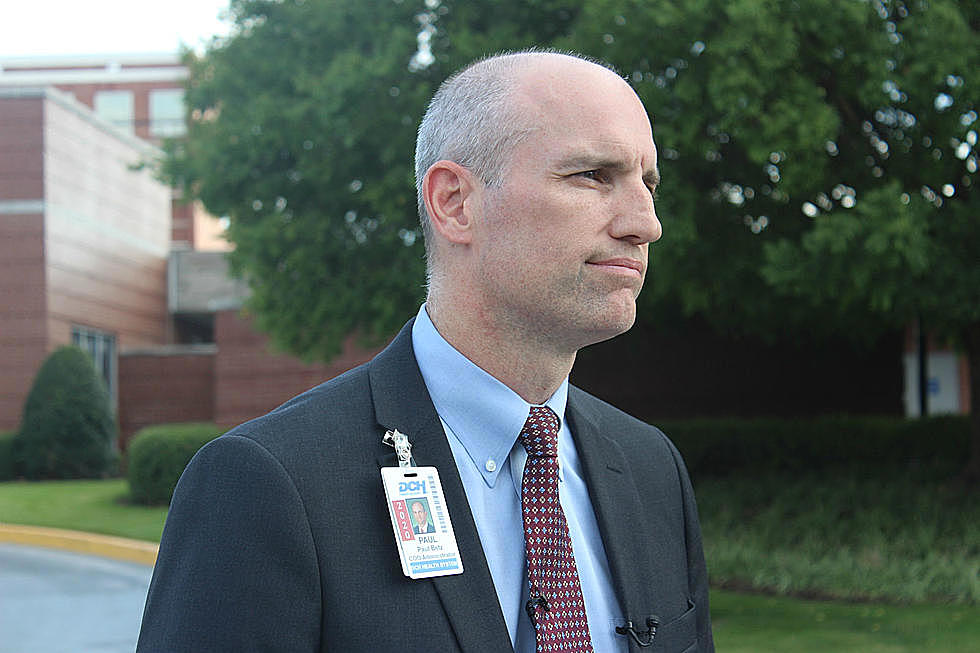 EXCLUSIVE: DCH System's Chief Operating Officer Paul Betz to Resign
(Stephen Dethrage | The Tuscaloosa Thread)
Paul Betz, the chief operating officer of the DCH Health System in Tuscaloosa, will resign from that position later this summer, the Tuscaloosa Thread has learned.
In an email obtained by the Thread, outgoing CEO Bryan Kindred said Betz will step down effective July 29th.
"I am writing today to announce the resignation of Paul Betz as DCH's chief operating officer effective July 29, 2022," Kindred wrote. "After much consideration, Paul has made this decision in order to pursue other career opportunities."
Kindred is also leaving his role as CEO later this year, although he will remain in the System as a consultant. 
"Paul came to DCH in February of 2018, and in his time here he has been a driving force for change," Kindred wrote in an email to hospital staff. "He was instrumental in guiding us through a ransomware attack, an electronic medical record update and responding to COVID-19. Additionally, he provided the direction and leadership for implementing an intensivist program and a new hospitalist program. Paul will be greatly missed. Please join me in offering Paul thanks for his years of service to DCH and the community."
The April announcement of Kindred's retirement and the news that Betz will also step down follow weeks of heated criticism leveled at the DCH System, which operates hospitals in Tuscaloosa, Northport and Fayette.
In March, the Thread reported that DCH may lose $60 million this fiscal year, and that its employees will not receive raises this year unless the system's financial health improves dramatically.
In April, Tuscaloosa Mayor Walt Maddox, Northport City Administrator Glenda Webb and Probate Judge Rob Robertson all agreed that DCH must change drastically in order to survive.
Earlier this month, the Leapfrog group gave DCH Regional Medical Center and the Northport Medical Center their sixth straight near-failing hospital safety grades, ranking the hospitals among the worst in the state. The System's Fayette hospital earned an A grade from the Leapfrog Group.
The hits kept coming Monday, when a member of the System's board of directors said the group operates in an unacceptable level of secrecy and that he is being excluded from any meaningful participation on the board as a result.
The Thread has reached out to the DCH System for more information of Betz' resignation. Stay connected for updates as they become available, and for more exclusive coverage of the hospital system as it unfolds.
Top Stories from the Tuscaloosa Thread (5/9 - 5/16)
15 of the Top Stories published by the Tuscaloosa Thread during the week of May 9th, 2022.
More From Tuscaloosa Thread