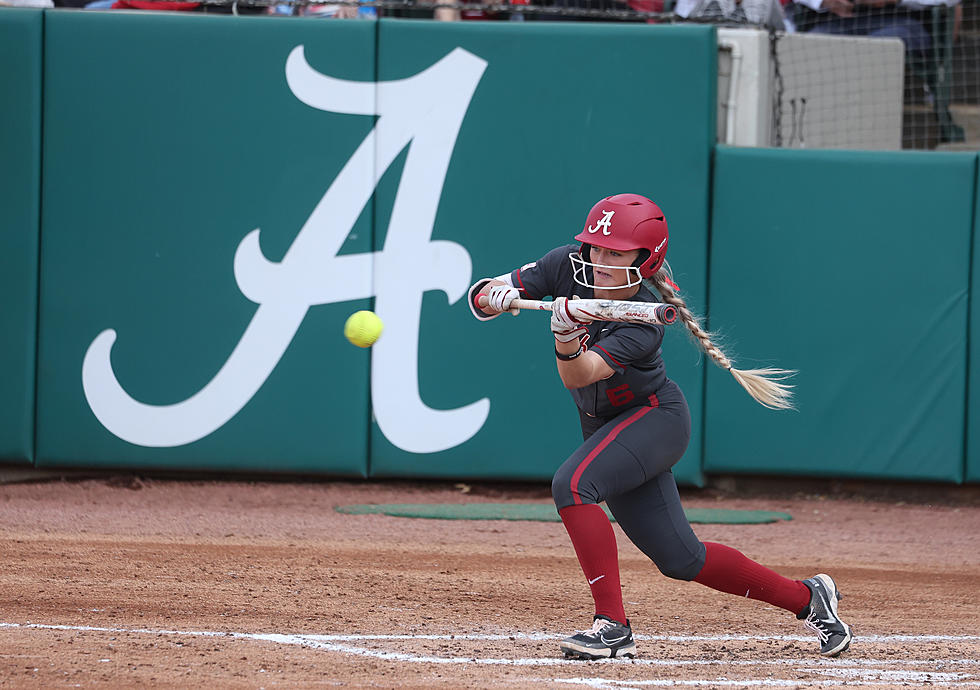 Dallis Goodnight Finds New Home In The SEC
Crimson Tide Photos / UA Athletics
The Alabama Crimson Tide softball team saw six players enter the transfer portal at the conclusion of the 2022 season. Freshman outfielder Dallis Goodnight has announced on Instagram that she will be transferring to the University of Georgia to continue her softball career.
Goodnight, a Dacula, Ga., native continues her career in Athens, just 35 miles away from her hometown. She will have three seasons of eligibility remaining.
She appeared in 55 games as a freshman for the Crimson Tide while starting in 49. Her athleticism was consistently on display in the field defensively as she managed a .942 fielding percentage and only had three errors the entire year.
Furthermore she was a dangerous offensive weapon for head coach Patrick Murphy, she finished with a .302 batting average and stole 18 bases with one homerun for the Crimson Tide.
Murphy brought in the largest freshman class in his tenure last year, adding six athletes in the class of 2021. Three of the six freshman entered the transfer portal and Goodnight became the second to announce she would be staying in the SEC, following Jenna Lord deciding to transfer to Ole Miss. Megan Bloodworth is the last freshman left undecided.
Upperclassmen Lexi Kilfoyl, Abby Doerr and Savannah Woodard are also still in the portal looking for where they will continue their college career.
The Crimson Tide softball team finished the 2022 season 44-13 but was unfortunately eliminated in the Regional round for the first time in program history.
While Alabama has appeared to lose six players to the transfer portal, Murphy and his staff have brought in one addition by way of the portal. Emma Broadfoot committed to the Crimson Tide out of North Alabama earlier in the month.
Alabama Women's Basketball Photo Shoot 2022-23
Crimson Tide Dads
Take a look at these Alabama dads and wish each of them a Happy Father's Day!
Deontay Wilder's Most Devastating Knockouts
Tuscaloosa's own Deontay Wilder has certainly earned his nickname, "The Bronze Bomber," throughout his impressive career.
More From Tuscaloosa Thread