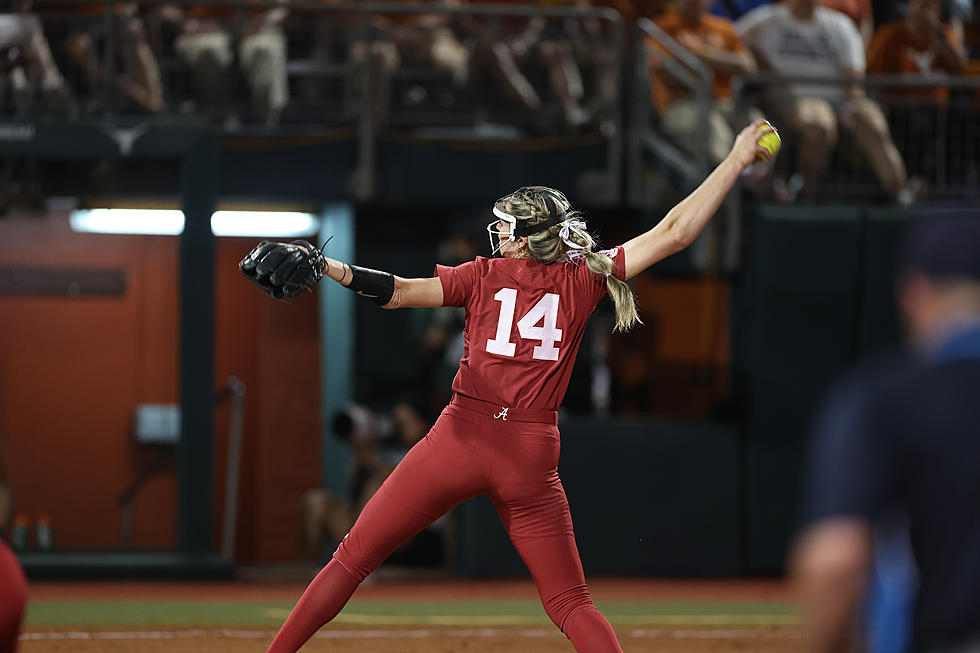 Alabama Eliminates Northwestern, Moves On To WCWS
Crimson Tide Photos / UA Athletics
In the past two days, Rhoads Stadium has seen some of the best softball in the country, yet remained a cordial and upbeat arena. Today, the chippy intensity of an elimination game was more the feeling in the air. This didn't phase the Tide at all, instead it emboldened them, resulting in its return to the Women's College World Series.
While offense might've been yet again somewhat hard to come by for Alabama, the hit of the day came from Ally Shipman. With bases loaded in the third inning, she cranked a shot towards the left foul pole. It ended up only being a single for her, but two runs were able to make it home, which would be the difference in the game.
Already seen as one of the greatest athletes to ever grace the campus of The University of Alabama, Fouts added yet another legendary performance to her resume. Coming in to relieve Jaala Torrence, who shut Northwestern down for over three innings, the pressure rested solely on Montana's shoulders. Her mission: hold onto the lead by any means necessary, and send the Tide to Oklahoma City.
She received a huge boost from a solo Jenna Johnson home run bomb in the fight inning, but make no mistake, Montana willed this Tide team to victory. Huge infield plays by the likes of Heivilin, Broadfoot, and Cahalan sealed crucial outs, but the final bow was tied by the future hall of famer herself.
To send Alabama to their 14th Women's College World Series, Fouts ripped a fastball across the middle that was swung on and missed. This final out would secure Fouts her 100th win in storybook fashion, and keep the Tide's season alive.
Alabama will face familiar foe and rival Tennessee in Oklahoma City on Thursday, June 1st, at 11 a.m. CT. The winner of the series between the Tide and the Volunteers will play the winner of the Oklahoma-Stanford series, as will the losers of the respective series. This will be the Crimson Tide's third appearance in the WCWS since 2019.
Ten Year Throwback to Tide's WCWS Title
In honor of the 10 year anniversary, let's take a look back at the Alabama Crimson Tide's 2012 Women's College World Series championship.
Crimson Tide Dads
Take a look at these Alabama dads and wish each of them a Happy Father's Day!
More From Tuscaloosa Thread