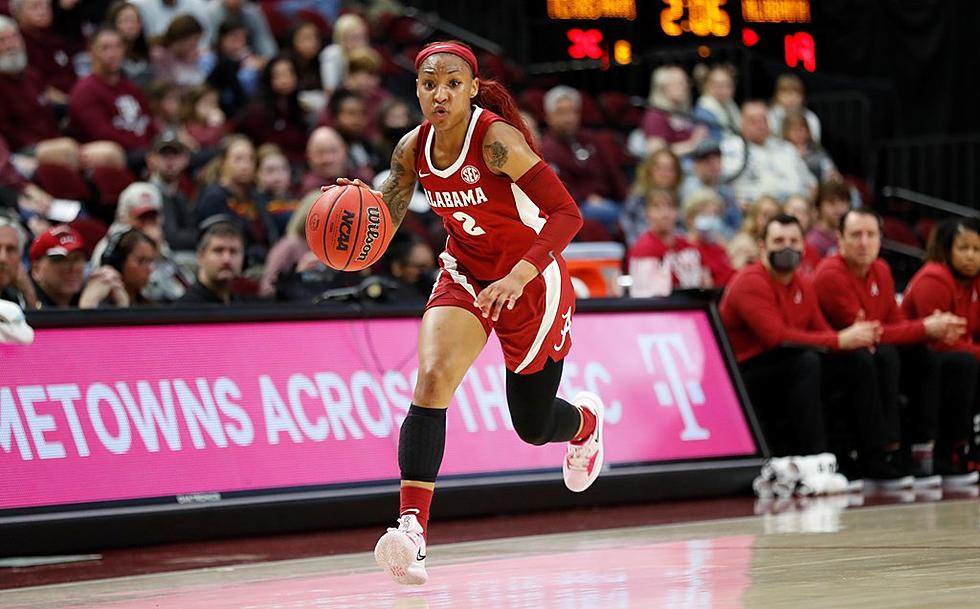 Alabama Escapes Troy With Thrilling 82-79 WNIT First Round Victory
Crimson Tide Photos / UA Athletics
The Alabama women's basketball team earned a wild, 82-79, win on the road over the Troy Trojans, advancing to the second round of the Women's National Invitational Tournament.
"Just really proud of our team for finding a way to win down the stretch," said Alabama head coach Kristy Curry. "This was the game of their [Troy] lives, the game of the century [and] they're tweeting we want Bama and all this... it's all in your response to it and I thought our kids really stayed together and showed a lot of poise."
The Trojans started the game off at an extremely fast pace, forcing five Alabama turnovers early. After falling 16-6, the Tide responded with a 13-6 run cutting the Trojan lead to 22-19 at the end of the first quarter.
The Tide dominated the second quarter outscoring the Trojans 23-12 on 52.6% shooting compared to Troy's 26.1% in the frame. Alabama took a 42-34 lead into the break.
Both teams went back-and-forth throughout the third quarter as the Tide took a 59-52 lead into the final frame.
The Tide started the fourth quarter off strong, building an eleven-point lead early. After two Hannah Barber free-throws pushed the lead out to 78-66 with 4:05 left, Troy started to amp up the pressure. The Trojans went on an 11-0 run cutting the Tide lead to just one point, 78-77, with 1:06 left in the game. With all the momentum on the side of the home team, Alabama's JaMya Mingo-Young earned a tough layup putting the Tide back up by three.
After a Troy response layup with 15 seconds left, Megan Abrams calmly hit two free-throws putting Alabama ahead 82-79 with seven seconds left. A traveling violation on the Trojans called with two seconds left sealed the deal and the Crimson Tide escaped Trojan Arena with a huge postseason victory.
Four Alabama players scored in double figures including Megan Abrams (24), Brittany Davis (17), JaMya Mingo-Young (16), and Jada Rice (15). Rice recorded 15 rebounds, earning a double-double.
Alabama will play at Tulane in the second round on Monday, March 21 at 6:30 p.m. CST. The Green Wave defeated the Tide back in November, 69-66, in Tuscaloosa.
Notable Bama Players to Play in the WNBA
Alabama's Top 10 Athletes - Fall 2021
The Alabama Crimson Tide boasts an extremely successful athletic department with amazing athletes playing multiple sports. The top 10 athletes include national champions, an Olympic athlete, SEC champions and various record holders.
More From Tuscaloosa Thread