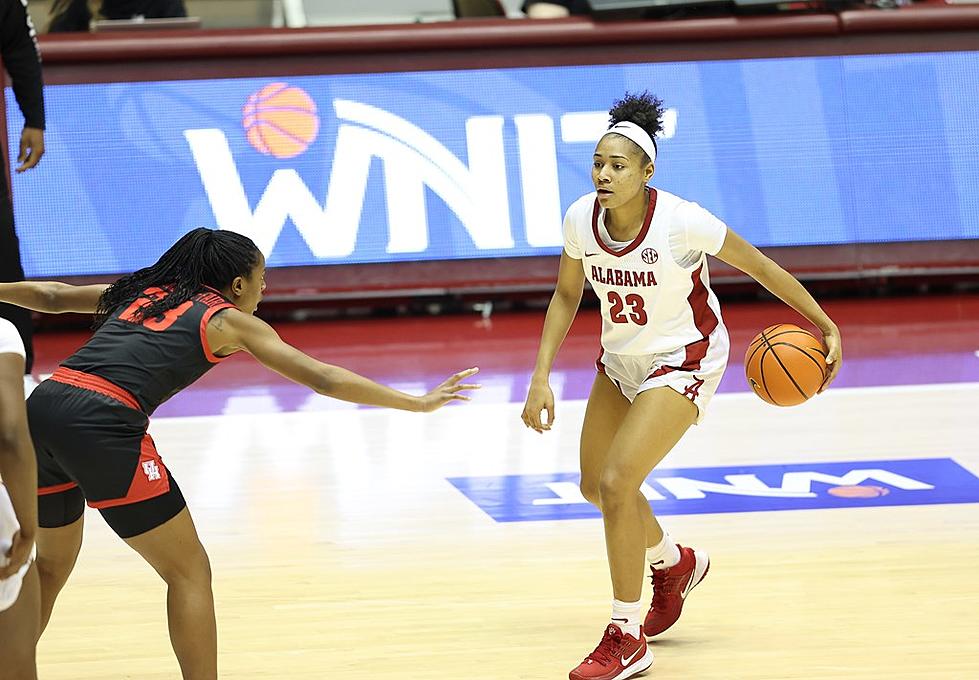 Alabama Travels to South Dakota State for WNIT Elite Eight
Crimson Tide Photos / UA Athletics
The Alabama women's basketball team hits the road for the third time in ten days to face the South Dakota State Jackrabbits in the quarterfinals of the Women's National Invitation Tournament.
After narrow road wins over Troy and Tulane in the first two rounds, the Crimson Tide (20-13, 6-10 SEC) returned home to face Houston in the third round of the WNIT. A second half surge led the Tide over the Cougars 79-64. Three Alabama players scored in double figures in the game including Megan Abrams (18), Brittany Davis (18), and JaMya Mingo-Young (17).
Abrams, Davis, and Mingo-Young have all recorded double figures scoring in all three games of the WNIT.
South Dakota State (26-9, 17-1 Summit) has been dominant throughout the entirety of the tournament defeating Ohio 87-57, Minnesota 78-57, and Drake 84-66. In South Dakota State's most recent matchup against Drake, the Jackrabbits shot 52.5 percent from the floor and used a strong second half to break away from the Bulldogs.
The Jackrabbits currently lead the nation in three-point field goal percentage (39.0), rank tenth in three-point field goals (284), third in field-goal percentage (48.0), and seventh in assist-turnover ratio (1.36).
Four players are averaging double figures for South Dakota State.
The Tide will have to defend well in order to stymie a Jackrabbit squad that shoots the ball at a high clip.
In the Houston game, after giving up 28 points in the second quarter, the Alabama defense tightened up only allowing one made Houston field goal and six total Cougar points in the third quarter.
Tipoff at Frost Arena in Brookings, SD. is set for Sunday, March 27 at 5 p.m. CST on ESPN3.
Notable Bama Players to Play in the WNBA
Alabama's Third Spring Practice 2022
The Alabama Crimson Tide hit the practice field for the first time in full pads on Wednesday afternoon for the third practice session of 2022.
More From Tuscaloosa Thread