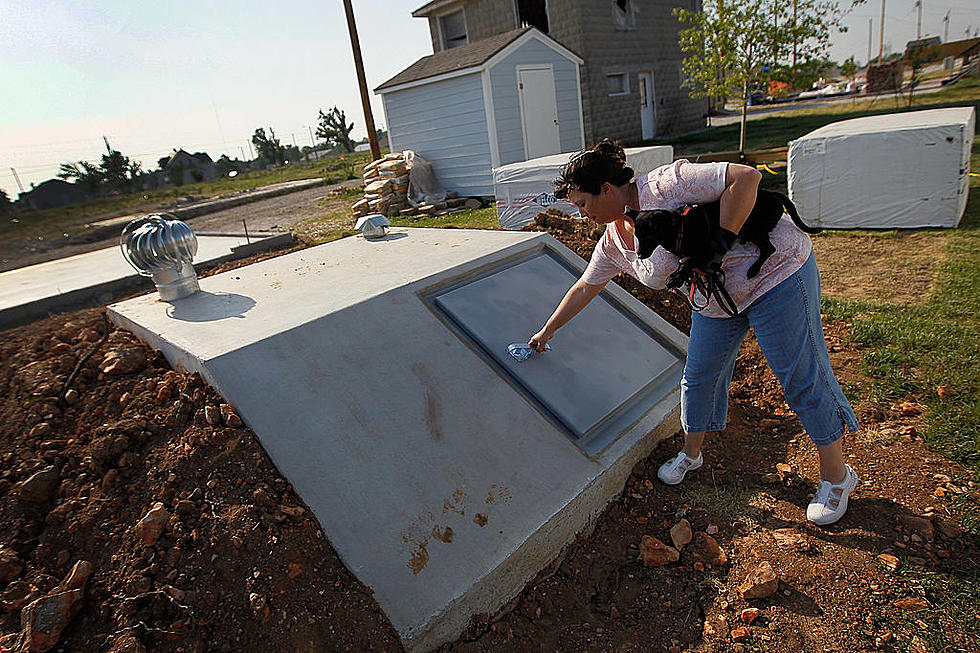 Alabama EMA to Issue Tax Credits for Private Storm Shelters Beginning in January
(Photo by Joe Raedle/Getty Images)
Alabama citizens looking to build private storm shelters will be eligible to receive tax credits from the Alabama Emergency Management Agency to help offset the project's costs beginning in January.
The EMA announced Wednesday that, with the assistance of the Alabama Department of Revenue, it will administer the provisions of the Alabama Storm Shelter Tax Credit Act with a planned started date of this Saturday, January 1.
The bill, which was sponsored by Representative Joe Lovvorn from Auburn, allows Alabama taxpayers to submit reports reflecting the costs of the construction, acquisition or installation of a storm shelter at their primary residence.
The AEMA will then issue a tax credit certificate to the citizen for up to $3,000 or 50 percent of the project's cost, whichever is the lower number.
The program is allowed to allocate credits worth a total of $2 million each year until 2025, which could help finance the addition of more than 2,000 new private storm shelters across the state in a four-year span.
These credits will be issued on a first-come, first-serve basis until the annual cap is met. The AEMA will then notify anyone whose application is still pending and suspend issuing new credits until the new tax year.
The AEMA said Thursday it was in the process of creating a website where documentation to secure the tax credit can be submitted.
For questions about documentation for the storm shelter tax credit, citizens can contact Alabama Emergency Management Agency at 205-280-2200 or the Alabama Department of Revenue Individual Income Tax at 334-242-1170 Option #1.
Severe Weather Terminology You Should Know
Top Stories From The Tuscaloosa Thread (12/13-12/17)
More From Tuscaloosa Thread