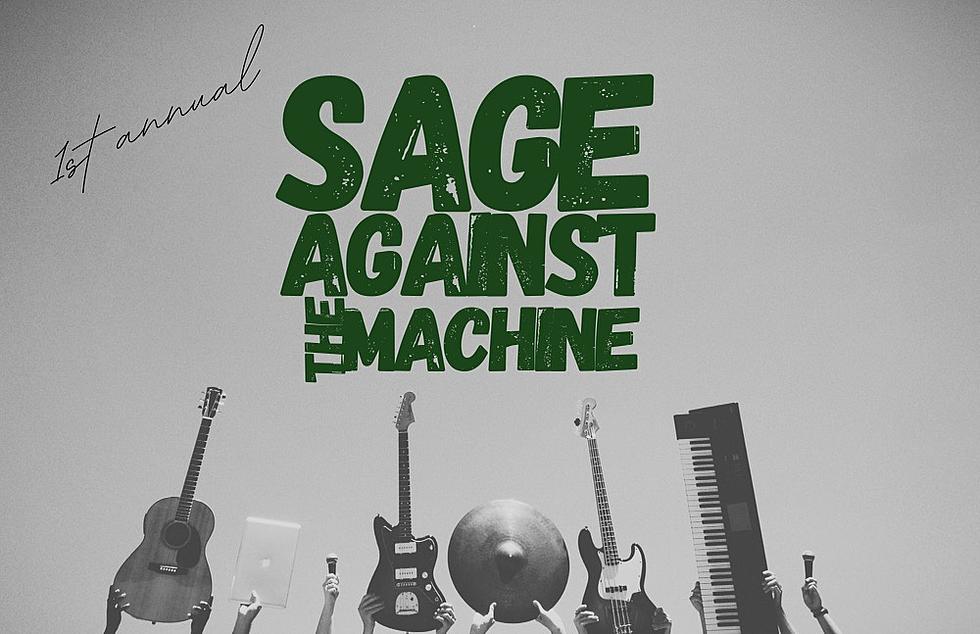 Sage Juice Bar Hosts Concert Series to Benefit Musicians
Courtesy of Ken Cupp
Sage Juice Bar & Speakeasy in Temerson Square will host a monthlong musical event, cheekily titled "Sage Against the Machine." From morning acoustic sessions to Sunday soul music to cocktail hour vibes, Sage is looking to host and raise money for musicians who have lost business during the pandemic.
Kenneth Cupp, the owner and operator at Sage, is a guitar player and singer with many friends in the industry. He's invited popular local bands like Plato Jones and Nashville stars like Carolina Pines to play during the event.
Starting May 1 and continuing all month, solo, duo and trio acts will be set up in the shop playing live music from a variety of genres. Sage will encourage customers to donate at least $1 to these musical acts as they emerge from this year-long dry spell of live performances.
"If businesses like restaurants and bars are regulated and hurting, then the people that rely on those venues to play are hurting just as much or even more," Cupp said. "They're not giving relief packages to musicians."
The performances will be scattered at varying times throughout the day, offering music from dawn till dusk depending on what the mood calls for. For example, Andy Hall, a solo Lutheran artist named as one of the top three rising stars out of Memphis, Tennessee, might be seen debuting at Sage on a Sunday for brunch.
"I'm really excited about it, and it's going to be a lot of fun getting to experience that live-music feel again," Cupp said.
The name of the event alone is enough to get people talking. "Sage Against the Machine" is not meant to be a political name, but Cupp said he wouldn't mind if the public took it that way.
"People can interpret a song 10 million different ways, that's the beauty of music. So if people want to interpret it as a political message they can, or if they want to take it as a cool name that kind of flows, they can do that too," Cupp said.
Cupp also argued that Sage Against the Machine will be a way to bring some positivity back to Temerson Square, as the popular nightlife area has seen both a shooting and a hit-and-run in the past two weekends.
"Sage Against the Machine is going to be a good thing for Temerson Square because it'll start some friendly competition," Cupp said. "My success leads to my neighbors' success."
The live music event is set to kick off on May 1. Stay up-to-date with Sage's Instagram to catch the official lineup coming later this month.
6 Hip Hop/R&B Songs DJ's Should Never Stop Too Early
More From Tuscaloosa Thread