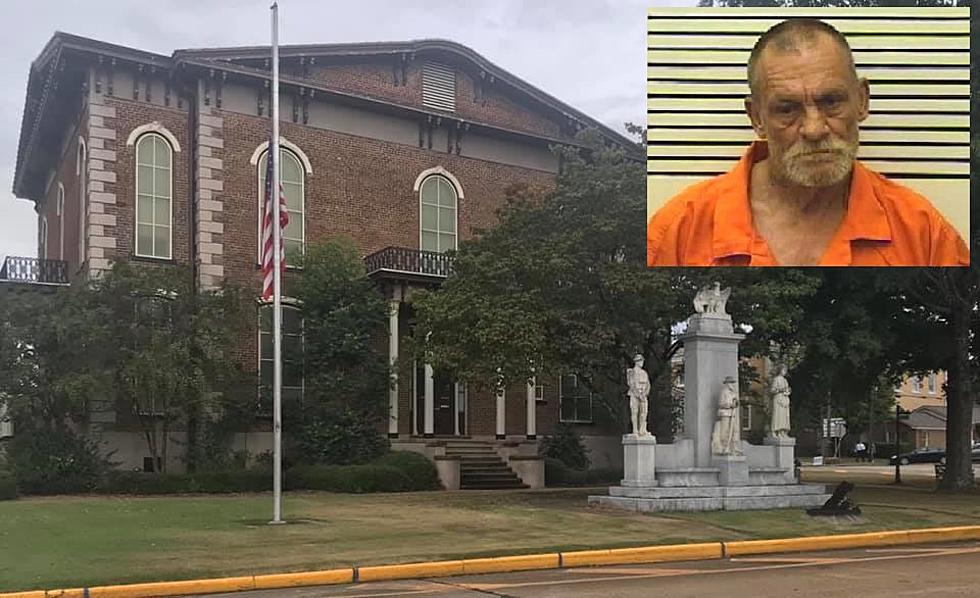 Mississippi Man Accused of Series of Burglaries in West Alabama
(Pickens County Sheriff's Office)
A Mississippi man has been arrested and charged in connection to a recent string of burglaries in Pickens County, Sheriff Todd Hall announced Sunday morning.
Hall said someone had broken into several homes in the area recently, and investigators were able to develop a suspect after a number of Pickens County residents came forward with information about the burglaries.
Eventually, the sheriff's office was able to identify Raymond Farrell, a Mississippi man, as their suspect in the break-ins.
"Farrell had been coming across the State line and burglarizing Pickens County residences," Hall said in a press release. "Deputies were able to identify and connect him to several crimes over the last month."
Farrell, who lives in Steens, Mississippi, was arrested Saturday and charged with first-degree theft of property and third-degree burglary. Additional charges may be filed in the future.
He was booked in the Tuscaloosa County Jail, where his bond was set at $7,500. He remained there early Monday morning.
"Sheriff Hall thanks everyone who came forward with information during this investigation," Hall wrote. "The Sheriff's Office relies on information from citizens to help solve crimes and appreciates their involvement."
13 Most Notorious Crimes in West Alabama
Murders, hostage situations, and a peanut butter jailbreak--take a look at some of the most shocking crimes in Tuscaloosa, Northport, and West Alabama.
Top Stories From The Tuscaloosa Thread (9/20-9/24)
More From Tuscaloosa Thread