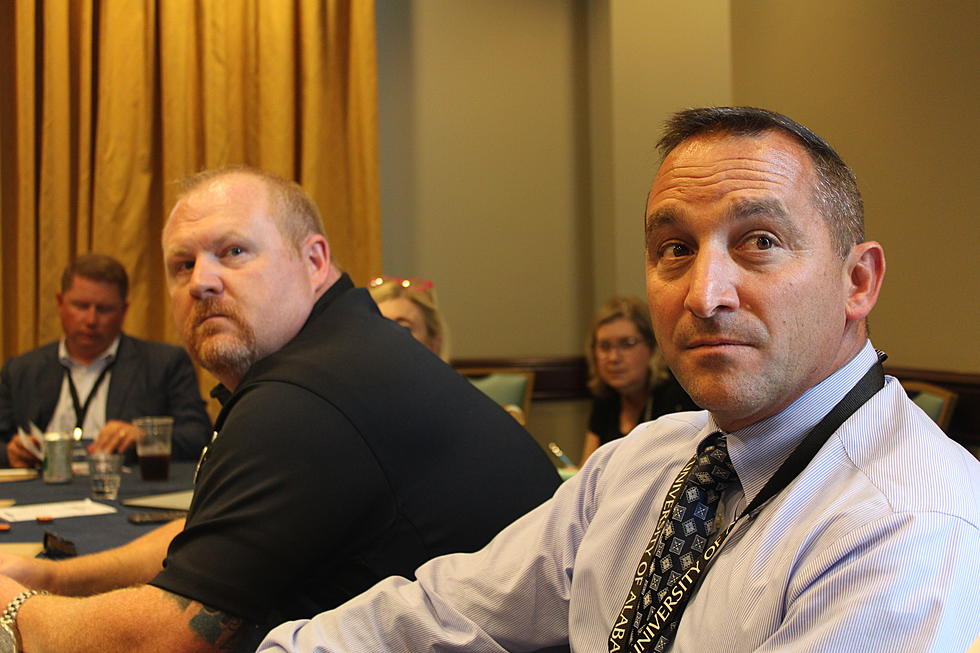 West Alabama Chamber Kicks off Next Level Summit to Shape 5-Year Plan
(Stephen Dethrage | Tuscaloosa Thread)
Some of the most prominent leaders from in and around Tuscaloosa will spend the rest of the week in Hoover at the Next Level Summit, where the Chamber of Commerce of West Alabama will shape its next five-year plan.
For the last four years, the Chamber has traveled out-of-state on Benchmarking Trips to Chattanooga, Lexington, Greenville and Asheville to learn what those similarly-sized communities are doing to grow their economies, bolster quality of life for residents and attract visitors.
This year, instead of taking another Benchmarking Trip, the Chamber is staying close to home and hosting the Summit at the Renaissance Birmingham Ross Bridge Golf Resort & Spa in Hoover.
Here, efforts are underway to combine the lessons learned on the four Trips with insight gathered during the Chamber's seven-session Next Level Series to shape a new five-year plan for the Chamber.
More than 100 of the Tuscaloosa's most influential figures are attending the Summit, including top leaders from local governments, law enforcement agencies, area school systems, the University of Alabama, nonprofits, entrepreneurial endeavors and more.
Chamber President and CEO Jim Page said his organization is trying to stay in its proverbial "swim lane" while also being as proactive as possible in helping improve life in West Alabama.
With three days to cover a huge amount of territory, things are moving fast at the Summit.
After a brief introduction and explanation of purpose, four simultaneous breakout sessions were underway. While this reporter attended a discussion on public safety featuring county sheriff Ron Abernathy, district attorney Hays Webb and police chiefs Brent Blankley and Gerald Burton, other conversations were happening elsewhere about infrastructure, recreation in the area and the workforce barriers of affordable, accessible childcare.
After a short break, participants split up for four more simultaneous sessions on public education, economic diversification, cultural arts and workforce housing.
The Summit's first day wrapped up with dinner and a presentation from Stuart Bell, the president of the University of Alabama, who talked about the impact the Capstone has locally and its bright future.
The discussion and debate resume Thursday morning with more breakout sessions and presentations from Tuscaloosa Mayor Walt Maddox and Alabama's Director of Finance Bill Poole.
For updates from the Summit as it unfolds and deeper coverage on the topics discussed there, stay connected to the Tuscaloosa Thread.
Top Stories from the Tuscaloosa Thread (4/4 - 4/11)
15 of the Top Stories published by the Tuscaloosa Thread during the week of April 4th, 2022.
More From Tuscaloosa Thread