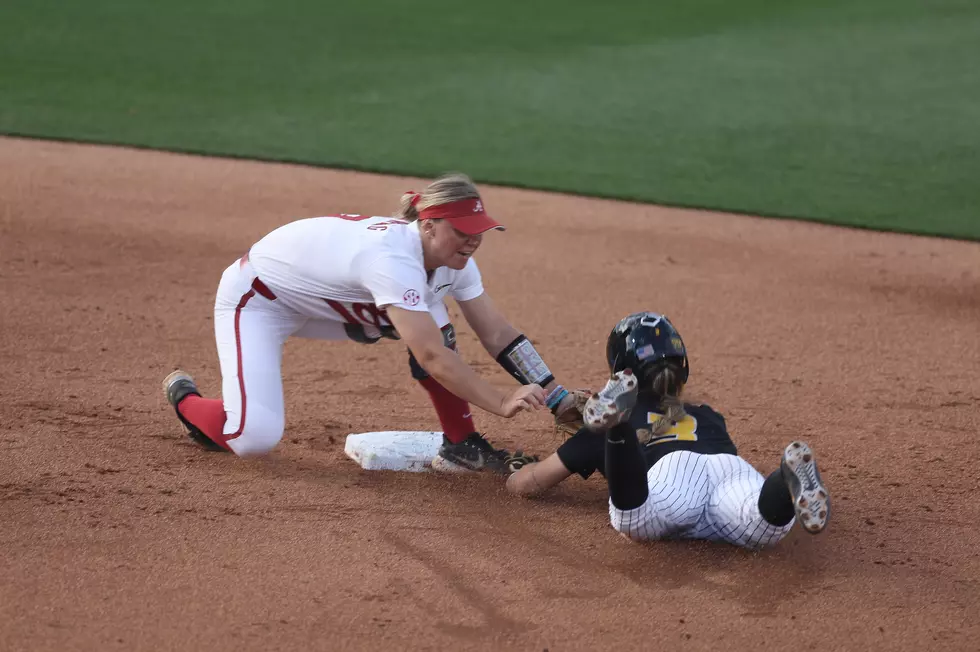 Alabama Opens 2022 SEC Tournament Against Mizzou
Crimson Tide Photos / UA Athletics
On Thursday, the No. 2 seeded Crimson Tide is taking on No. 7 Mizzou in Round 2 of the 2022 SEC softball tournament. This will be the fourth meeting in the span of six days between the two squads as Alabama ended the season with a narrow series victory.
The Tigers took Game 1 in Tuscaloosa, 3-2, on Friday evening after eight innings of play. But the Tide rallied on Saturday and Sunday to win the series and bring its conference record to 16-8.
Mizzou saw Montana Fouts in all three games over the weekend, going 1-1 in her starts on Friday and Sunday. Redshirt freshman Alex Salter got the start in Game 2 and went for 4.1 innings before Fouts was called to finish the win.
Fouts collected 26 strikeouts in her three appearances against Mizzou and only allowed four runs, three earned, across 17.2 innings of work.
Alabama outscored Mizzou 8-4 in the season-closing series at Rhoads Stadium in Tuscaloosa and the Tigers could be looking for some payback after a controversial play on Sunday.
In the Crimson Tide's 3-1 victory in both teams' final game of the regular season, all three winning runs came from a home run ball that made contact with the Mizzou left fielder's glove before hitting the top of the wall in the outfield. After a conference, the officials ruled that the home run call was unreviewable, all but sealing the Alabama series win.
They'll square off once again Thursday for a spot in the tournament semi-finals at 1:30 p.m. CST on the SEC Network. The winner between Alabama and Mizzou will move on to face the winner of Tennessee and Mississippi State on Friday at 2 p.m. (CST) on ESPN2.
For more from J.R. and all of the talented staff at Tide 100.9, make sure to check out our content at tide1009.com and on the Tide 100.9 app.
Highest Earning Bama Pros of All-Time
The University of Alabama is known for constantly cranking out world-renowned athletes, but who of the best active or former pro players have the highest career contract earnings?
More From Tuscaloosa Thread