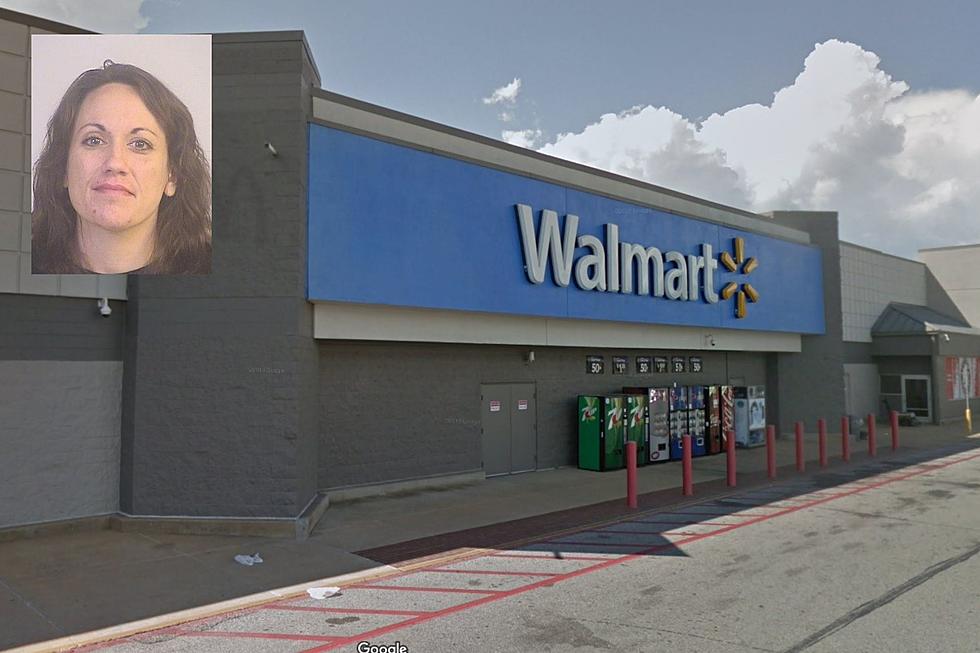 Mother of Infant Abandoned at Northport, Alabama Walmart Found, Arrested
Mugshot: Northport Police Department | Walmart: Google
The mother of a 5-month-old infant has been arrested after her baby was abandoned at a Northport, Alabama Walmart Thursday evening.
According to a media release from the Northport Police Department, 37-year-old Bethany Joy Boothe was located by investigators and taken into police custody "on an outstanding writ with the City of Northport for a traffic offense." The Northport resident may face other criminal charges related to the abandonment of her baby.
The Tuscaloosa Thread reported early Friday that the infant was left in a shopping cart at Walmart on McFarland Boulevard at around 8:30 p.m. Thursday. The child was taken to DCH Regional Medical Center and received a clean bill of health.
As the baby's mother, Boothe may face charges, but she is not the person who actively left the child at Walmart. The Thread reported Friday that Melissa A. Smith, 37, of Tuscaloosa was allegedly seen on surveillance pushing the child in the cart through the store.
Smith was arrested Friday for unlawful possession of drug paraphernalia, second-degree unlawful possession of marijuana, and unlawful possession of a controlled substance. Northport Police's release indicated that Boothe and Smith are acquaintances.
According to Northport Police Chief Keith Carpenter, it is unclear exactly what charges will be brought against Boothe or Smith for this case.
"There are a lot of different things that would depend on what criminal charges could come out of it," he said in a Friday morning press conference. "They could be as minimal as reckless endangerment."
The child is now in the custody of the Alabama Department of Human Resources.
This story is developing. Stay connected to The Tuscaloosa Thread for more details as information becomes available.
13 Most Notorious Crimes in West Alabama
Murders, hostage situations, and a peanut butter jailbreak--take a look at some of the most shocking crimes in Tuscaloosa, Northport, and West Alabama.
Top Stories From The Tuscaloosa Thread (11/22-11/26)
New Tuscaloosa Restaurants & Retail in 2021
All Homicides in Tuscaloosa County in 2021
More From Tuscaloosa Thread