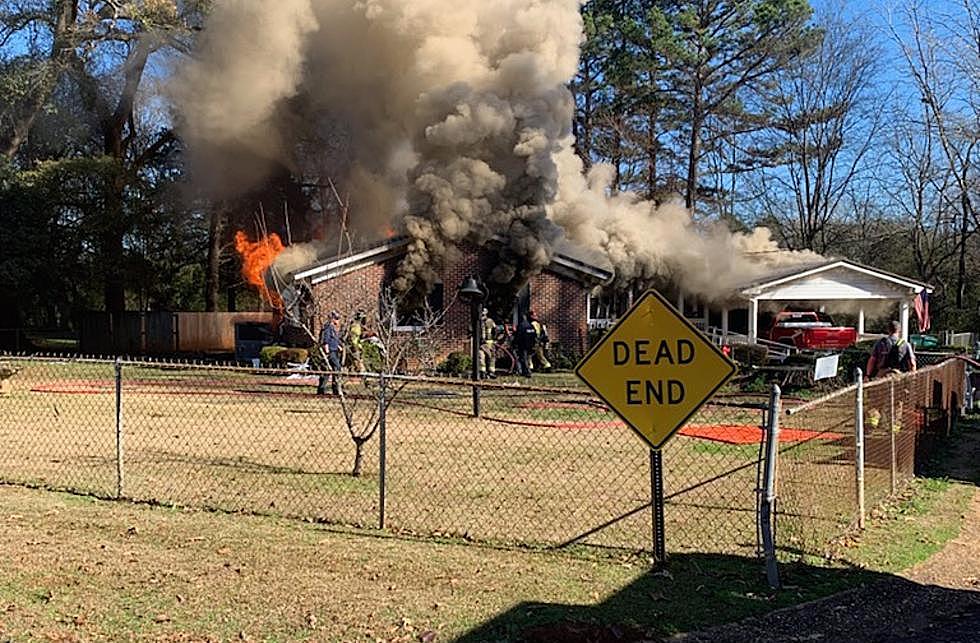 UPDATE: One Man Dead After House Explodes in Cottondale, Alabama
(Tuscaloosa Fire Rescue)
Editor's note: This article incorrectly reported a different address, 1608 60th Avenue East in Cottondale, as the source of the fire. The Tuscaloosa Thread regrets to report the error but is happy to set the record straight.
One person is dead after an explosion at a house in Cottondale early Monday morning, officials have confirmed.
The call first came in at approximately 11:07 a.m. Monday morning at 6008 17th Street East in Cottondale, Alabama. Tuscaloosa Fire Rescue Chief Randy Smith said initial calls cited hearing a sound of an explosion, which could be heard up to two miles away from the scene.
TFR and Tuscaloosa County Sheriff's Office deputies responded to the scene.
Smith confirmed there were three people in the same family inside the house at the time of the fire. Two individuals self-rescued as firefighters arrived, and only had minor injuries.
The third person inside the house, an adult male, did not escape and died inside.
The two others did not require transportation for additional treatment. The response to the conflagration included crews from Spire, a natural gas company formerly known as Alagasco.
Smith said that there was no threat to surrounding structures, although the walls of the house were at risk of collapse. As of publishing the fire is not completely out, but is contained. He said it took firefighters approximately 45 minutes to contain the worst of the blaze.
No other information on the source of the fire or the identity of the victim is available at this time. Any further information will come directly from the Tuscaloosa County Sheriff's Office or Tuscaloosa Fire Rescue Service.
Stay connected with The Tuscaloosa Thread as more info becomes available.
Top Stories From The Tuscaloosa Thread (12/06-12/10)
More From Tuscaloosa Thread