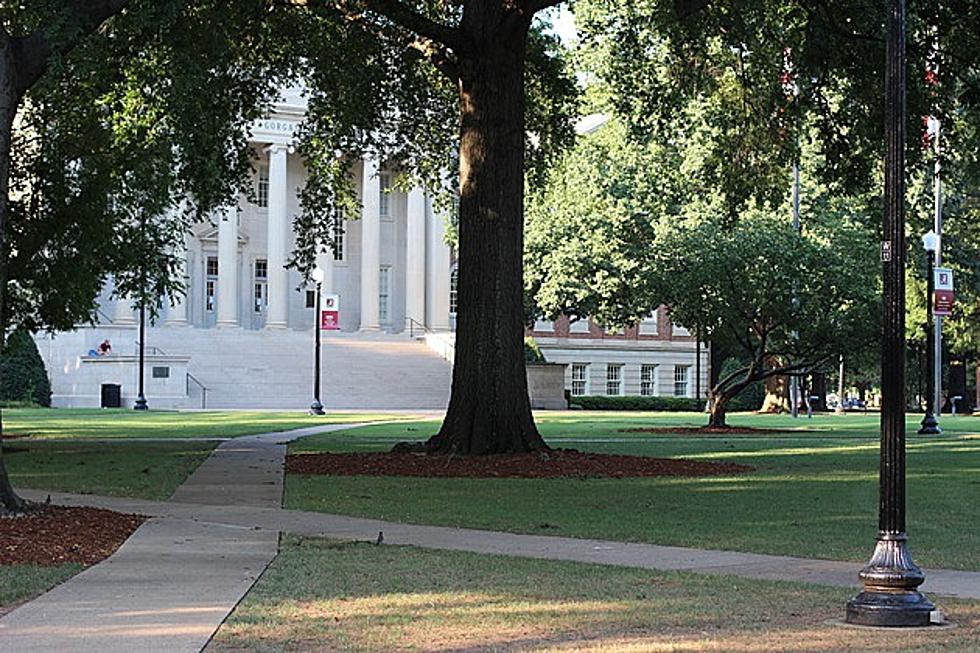 University of Alabama Stays Silent About Alleged On-Campus Sexual Assault After Arrest
(Noah Lueker Townsquare Media)
The University of Alabama is declining to address allegations of an on-campus sexual assault that have now led to the indictment and arrest of a suspect who was a juvenile at the time it was reportedly committed.
As the Tuscaloosa Thread first reported, an Alabama mother claimed on TikTok in February that her daughter had been sexually assaulted on campus - the video claimed the person responsible was a student-athlete at the University.
Police declined to comment on the case at the time, except to say that they were investigating the claims in the video and might be able to release more information if and when an arrest was made.
Captain Jack Kennedy, the commander of the Tuscaloosa Violent Crimes Unit, told the Thread in a Wednesday phone call that after investigating reports of a sexual assault, the VCU turned over evidence to prosecutors who presented a case to a grand jury sometime in the last few months.
Kennedy said the grand jury issued an indictment and an arrest has been made, but said because the suspect was a juvenile at the time of the alleged assault, the VCU is legally forbidden from releasing more details about the case. He neither identified the suspect nor said what charges they face and only confirmed an indictment and arrest.
Kennedy also could not confirm if the alleged crime took place on campus.
In fact, no one has said exactly where the alleged assault took place, when it happened, or if the suspect who has been arrested was a UA student, an athlete or both.
A spokesperson for the University declined to do any of the above Wednesday and sent the Thread a statement identical to one issued in February when the video was first published on TikTok.
"The safety and well-being of the entire campus community is our priority. We take any allegation of sexual assault or criminal activity extremely seriously, promptly respond to reports, and appropriately investigate through proper channels to hold perpetrators accountable," said Shane Dorrill, UA's assistant director of communications. "Our campus and the surrounding community provide numerous resources, reporting channels and support systems for anyone affected by any form of sexual misconduct, including counseling services, the Women and Gender Resource Center, UAct program, Title IX Office, Tuscaloosa SAFE Center, Turning Point services and more. The University cannot comment on legal matters but reaffirms its condemnation of sexual misconduct and its prioritization of the campus community's safety."
Dorrill did not address the recent arrest or answer any questions about the alleged incident.
Stay connected to the Tuscaloosa Thread as we continue to seek more information about this alleged assault and the arrest that followed.
Top Stories from the Tuscaloosa Thread (4/24 - 5/1)
15 of the Top Stories published by the Tuscaloosa Thread during the week of April 24th, 2023.
More From Tuscaloosa Thread