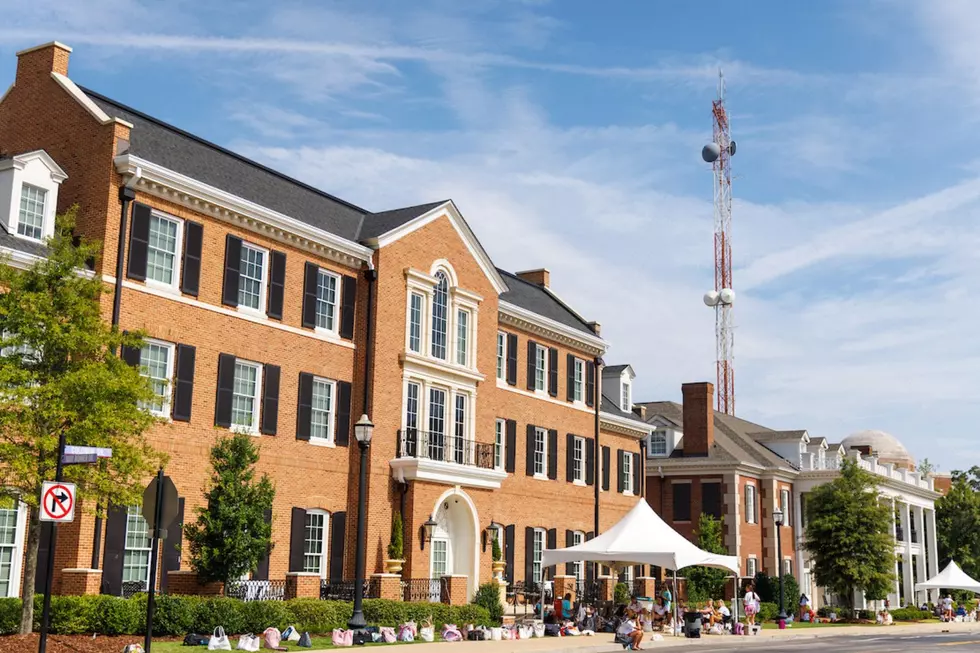 University of Alabama Condemns "Unauthorized" Sorority Rush Documentary
The University of Alabama
Leadership at the University of Alabama did not mince words Friday when they condemned reports that a major media company has been secretly documenting the sorority Rush process in Tuscaloosa this week.
Shane Dorrill, the University's Vice President of Communications, said UA administrators did not give any third-party entity the right to record the process and called the actions, if true, "deplorable."
"The University is aware of reports that outside parties have facilitated unauthorized recordings of our students involved in Panhellenic recruitment," Dorrill said in a statement provided to the Thread. "The University unequivocally does not condone surreptitious filming or recording of students, some of whom are minors, without their consent. The University has not authorized any third-party entity to film, record, or document any recruitment activities and does not allow media inside occupied buildings such as residence halls and sorority houses."
The statement said the University is not involved with the production of the documentary.
According to the New York Times piece that brought light to the rumors, Jonathan Bing at Vice Studios has confirmed the company is currently making a rush documentary in Tuscaloosa, directed by Rachel Fleit.
The announcement comes just days before the conclusion of the University of Alabama's Panhellenic Sorority Recruitment, famously known as "Rush", which will end Sunday with "Bid Day," where the participants find out which sorority they were accepted into.
UA's Greek system is the largest in the nation, and the sorority recruitment process has received global attention only exacerbated by the creation of #BamaRush TikTok, where participants document the process in videos often showing off outfits, shoes and accessories.
Stay connected to the Tuscaloosa Thread for updates on this story and pictures from Sunday's Bid Day ceremonies this weekend.
Top Stories from the Tuscaloosa Thread (8/1 - 8/7)
15 of the Top Stories published by the Tuscaloosa Thread during the week of August 1st, 2022.
More From Tuscaloosa Thread