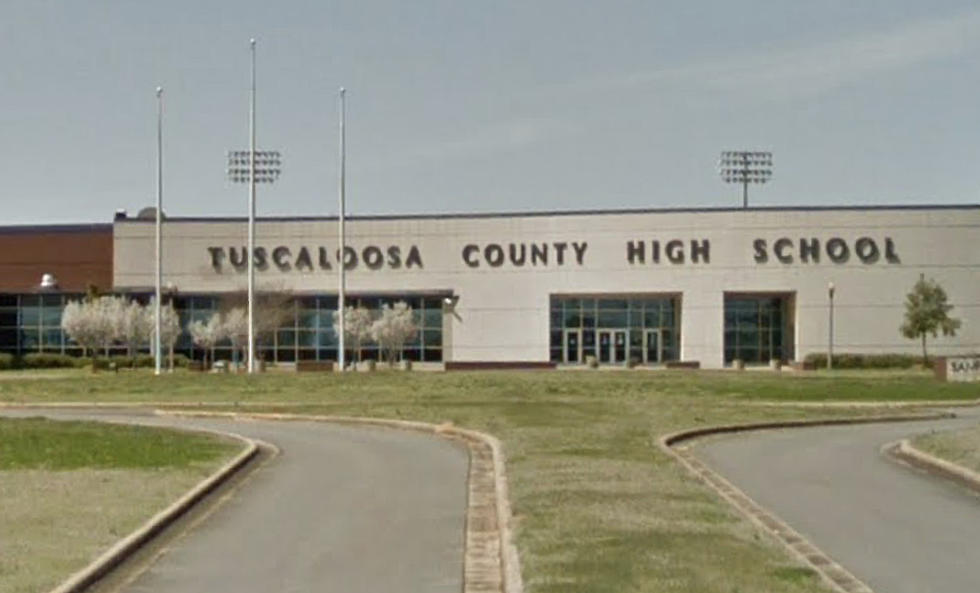 "All Students Are Safe": Tuscaloosa County High Principal Reassures After Apparent Threat Made to Students
(Google Maps)
Tuscaloosa County High School students are seeing an increased police presence Monday after a threat was made online to students over the weekend.
"I wanted to make you aware that we have extra law enforcement presence on campus today," said TCHS Principal Darrell Williams in a statement to parents Monday morning.
The Thread reached out to Williams for comment, and he said the additional Tuscaloosa County Sheriff's deputies was in regards to a threat made against a "certain group of students" over the weekend.
Despite rumors of TCHS going into lockdown, Williams confirmed the school never had to resort to that, and the only change students saw Monday morning was the extra law enforcement presence.
He said Tuscaloosa County High wanted to make sure its students felt safe. He reassured that at this time, there is no threat to the school.
"We do not believe there is a direct threat to the school, but we wanted to have extra law enforcement on campus as a cautionary measure," Williams said.
The situation "has been handled," according to Williams, and no student was taken into custody.
Top Stories From The Tuscaloosa Thread (11/29-12/03)
Tuscaloosa Restaurants and Stores That Closed for Good in 2021
13 Most Notorious Crimes in West Alabama
Murders, hostage situations, and a peanut butter jailbreak--take a look at some of the most shocking crimes in Tuscaloosa, Northport, and West Alabama.
More From Tuscaloosa Thread