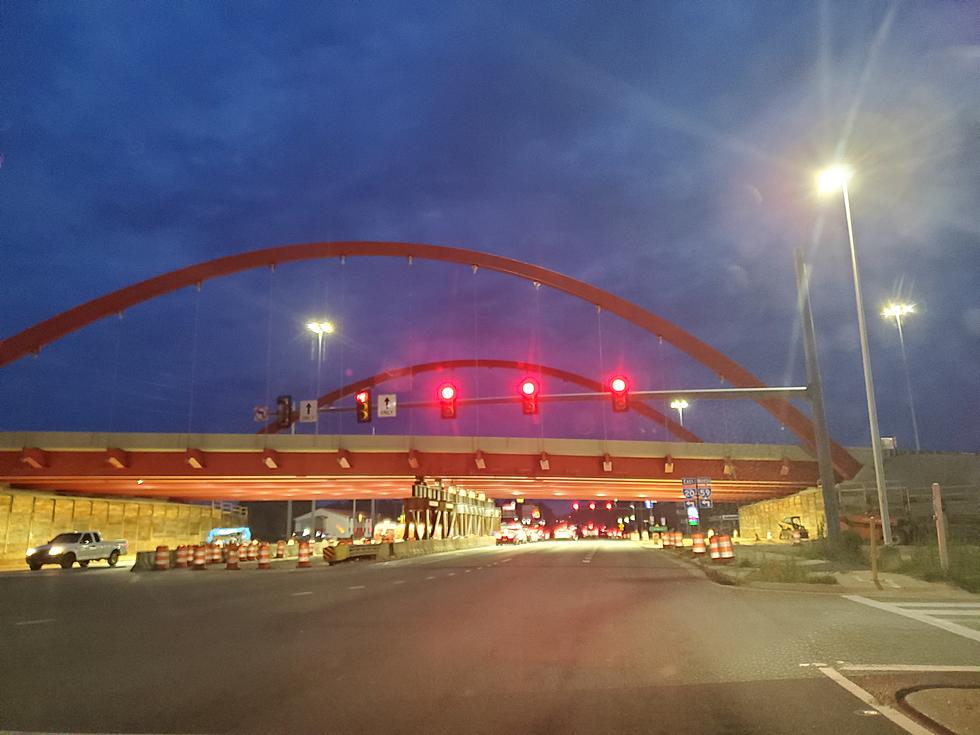 Tuscaloosa Chamber Calls for Public Input Before Renaming Infrastructure
Meg Summers/TSM
Actions in Montgomery are raising hairs in Tuscaloosa as State Senator Gerald Allen sponsors a bill to rename one of the most visible infrastructure projects in the area without any prior input from local residents.
The news was first reported by Tuscaloosa Patch, who said Allen is seeking to rename the stretch of Interstate 20-59 that passes over McFarland Boulevard in Tuscaloosa, where the Alabama Department of Transportation installed iconic red arches during road improvements there last year. 
Allen is seeking to rename the bridge after Luther Stancel Pate III, the father of local business magnate Stan Pate -- the elder Pate was killed in a car accident in 1968.
The Board of Directors of the Chamber of Commerce of West Alabama met Thursday and passed a resolution saying any resolution from a Congressperson in Montgomery that would rename local infrastructure should come only after giving the community the opportunity to weigh in beforehand.
The Chamber did not address this bill, Allen or Pate by name, but passed a resolution Thursday encouraging West Alabama legislators and local government bodies to make sure their constituents broadly support such visible changes before they are proposed.
"The Chamber of Commerce recognizes that the naming of public infrastructure can have a significant impact on the identity and history of a community," the Chamber said in a release. "Therefore, the resolution encourages the incorporation of community input into the decision-making process to promote transparency, inclusivity, and a sense of ownership and pride in the resulting names."
As for the original legislation, Patch reports that the measure faltered when it was introduced in a special session but that Allen has refiled it now that the normal legislative session is underway.
Top Stories from the Tuscaloosa Thread (3/14 - 3/20)
10 of the Top Stories published by the Tuscaloosa Thread during the week of March 14th, 2023.
More From Tuscaloosa Thread