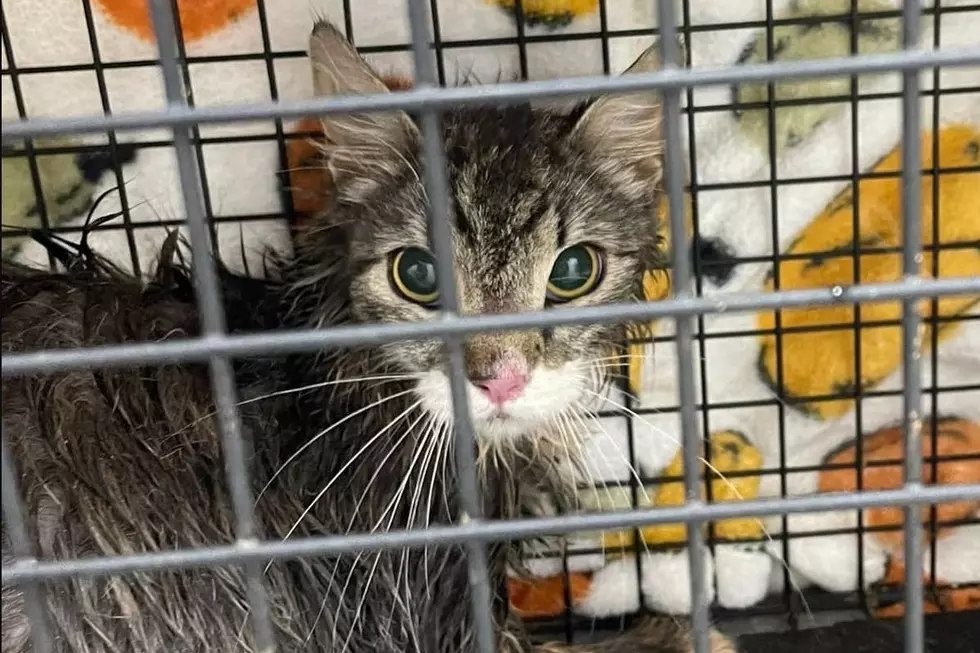 Tuscaloosa Nonprofit Rescues Feral Cats from McFarland Mall Demolition Site
(TSNIP)
A nonprofit organization in Tuscaloosa is celebrating a small victory after rescuing a handful of feral cats from the McFarland Mall property on Skyland Boulevard, which is in the final stages of demolition.
Britni Hood, the program coordinator for the Tuscaloosa Spay & Neuter Incentive Program, said her organization is generally not in the business of finding homes for the cats with which they interact.
Instead, TSNIP works with volunteers to trap feral cats in Tuscaloosa County, then contracts with local veterinarians to have them spayed or neutered and vaccinated against rabies. After that, Hood said, the cats are almost always released back at the site of their original capture -- permanently removing them or having them adopted would very likely lead to another colony of cats moving into the same space, attracted by the same food and shelter that made the site attractive to the first group.
This week, though, TSNIP captured eight feral cats at the mall's demolition site, and Hood said the shelter and high grass that made life viable for the colony at the mall have been destroyed or removed.
With no place to release the ferals after their medical procedures, TSNIP dipped its toes into animal adoption and made a plea on Facebook asking anyone looking to adopt "barn cats" to consider taking in some of the ones captured at the mall site.
The post was shared almost 150 times in just a few days, and in a Friday interview with the Tuscaloosa Thread, Hood said all but one of the mall cats have been adopted, and in groups of at least two, since former colony cats thrive best with other familiar felines around.
One cat remains to be adopted, but Hood said TSNIP believes there are three to five cats still living at the mall property and in a best-case scenario, the last remaining feral from the first group will find a home with one or more of those who are left at the demolition site.
These are not domesticated house cats, Hood said -- anyone looking to adopt them must understand that the mall rescues will be best suited to the independence of a free-roaming "barn cat" lifestyle and that their new owners will likely have to confine them for up to four weeks for the cats to acclimate to their new environment.
Hood said TSNIP has spayed or neutered more than 3,500 ferals and strays since they were founded and those efforts have had a dramatic, measurable impact on reducing the number of cats and kittens who are euthanized at the Tuscaloosa Metro Animal Shelter each year.
To learn more about TSNIP, report feral cat colonies, volunteer to help trap cats or donate to their cause, visit tsnip.org or follow the organization on Facebook.
Residents of Tuscaloosa County can also call TSNIP to report groups of strays of find ways to get involved at 205-349-8111.
Top Stories from the Tuscaloosa Thread (4/18 - 4/25)
15 of the Top Stories published by the Tuscaloosa Thread during the week of April 18th, 2022.
More From Tuscaloosa Thread