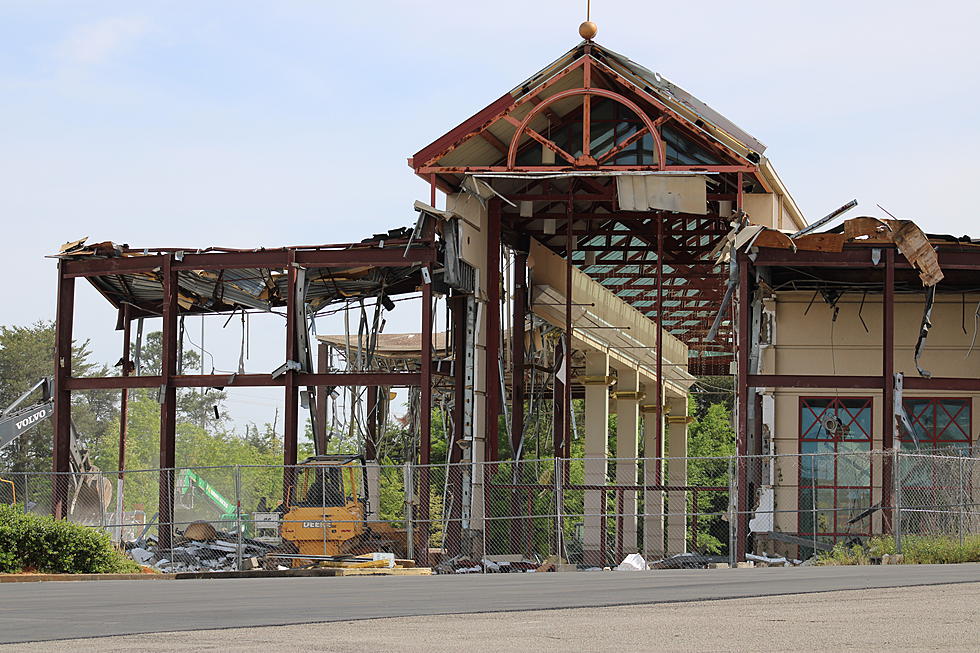 Demolition of Tuscaloosa's McFarland Mall Enters Final Stage as Goody's Comes Down
(Brittany Marshall | Tuscaloosa Thread)
The property on which Tuscaloosa's McFarland Mall sits will soon be ready for new development as the final stages of its demolition took place early Wednesday morning.
Stan Pate, a local businessman and owner of the property, joined District 7 Tuscaloosa City Councilman Cassius Lanier at the property as the last of the demolition began. The process was captured using a drone and live-streamed from Pate's Facebook page.
The demolition project first began last year but came to a halt last year after the city's municipal elections, where Lanier beat incumbent Sonya McKinstry to represent District 7.
Pate was a vocal McKinstry ally, and the demolition work ground to a halt until last month, when Pate and Lanier joined forces to see the project finished.
Pate and Lanier called into the Steve and DC Show on WFFN 95.3 The Bear as the demolition was about to begin, during which Pate offered a $10,000 cash award to any person who could guess a new nickname he created for himself.
Pate and Lanier are both hopeful for the future success of the property and excited about what will come after the site is finally cleared.
"We both care about our community and our district," Lanier said.
No final decision has been made about what will come to the former home of the once iconic mall, but stay connected to the Tuscaloosa Thread for updates on this project and other restaurant and retail development news.
Top Stories from the Tuscaloosa Thread (4/11 - 4/18)
14 of the Top Stories published by the Tuscaloosa Thread during the week of April 11th, 2022.
New Tuscaloosa Restaurants & Retail in 2021
Tuscaloosa Restaurants and Stores That Closed for Good in 2021
More From Tuscaloosa Thread