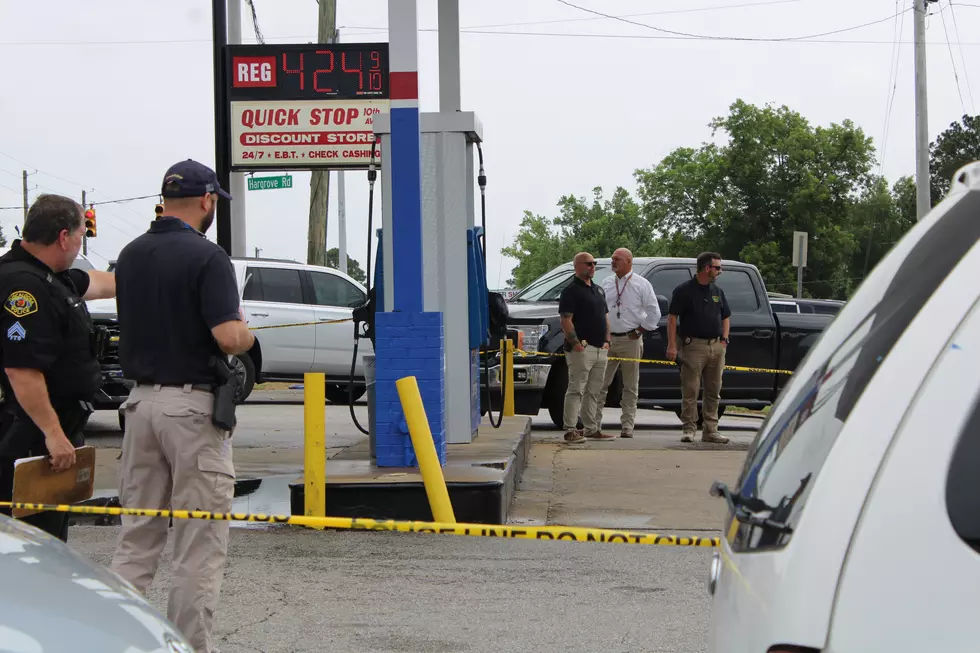 Second Suspect in May Gas Station Gunfight Arrested for Bullet Striking Woman's Apartment
(Stephen Dethrage | Tuscaloosa Thread)
Police have arrested another man they believe participated in a gunfight at a Tuscaloosa gas station in May, according to jail records and recently filed court documents.
The shooting in question took place on May 25th, when two men exchanged gunfire at the Quick Stop gas station at the corner of Hargrove Road and 10th Avenue not far from Central High School.
One person was injured in the shooting, but their injuries were not life-threatening.
The first arrest in the case came earlier this week when police charged 25-year-old Dekarrius Tremel Graham with discharging a firearm into an occupied building. Investigators said evidence showed one of the bullets Graham fired entered the gas station, where a clerk was inside working.
The second suspect, Kemondray Deshawn Taylor, was taken into custody Friday and charged with the same felony offense, as well as one count each of third-degree escape, resisting arrest and attempting to elude. No details on the new charges were immediately available Saturday.
In the deposition detailing the shooting charge, investigators said Taylor fired a bullet at Graham that missed him and entered an apartment behind the man. An uninvolved woman was inside the apartment when the shooting occurred.
Taylor was jailed Friday and remained there Saturday afternoon on a combined $54,000 bond. His mugshot was not publicly available at the time of this report.
The shooting followed weeks of higher-than-normal violent crime in the area and was the second gunfight at a Tuscaloosa gas station in broad daylight in a two-day period, but shootings are down in frequency in recent weeks.
For more exclusive coverage of crime and courts news in West Alabama, stay connected to the Tuscaloosa Thread.
Top Stories from the Tuscaloosa Thread (7/4 - 7/11)
17 of the Top Stories published by the Tuscaloosa Thread during the week of July 4th, 2022.
More From Tuscaloosa Thread