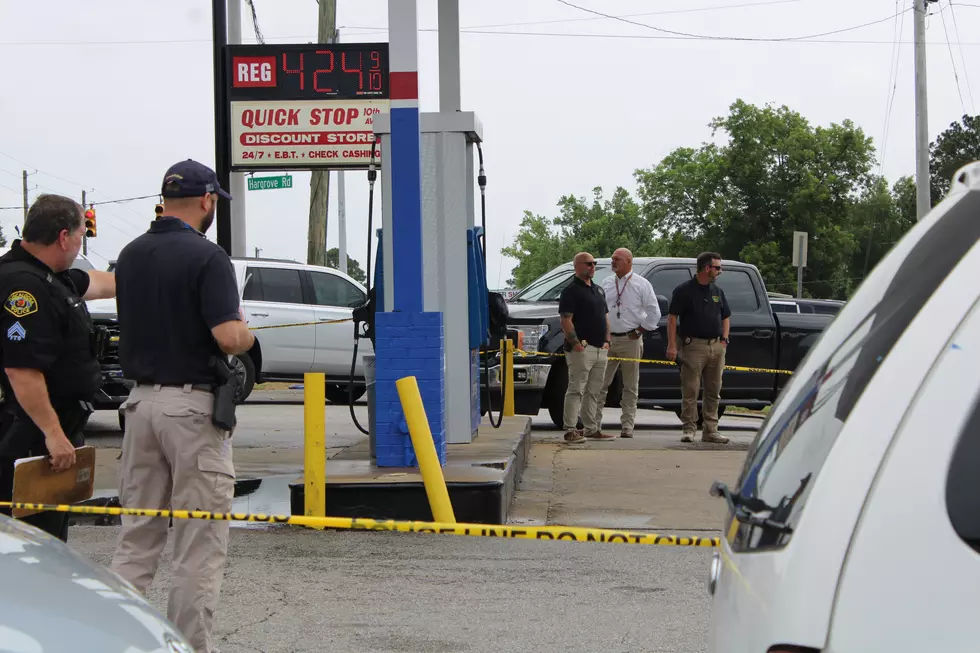 BREAKING: Police Investigating Another Shooting at Tuscaloosa Gas Station Tuesday
(Stephen Dethrage | Tuscaloosa Thread)
Police in Tuscaloosa are on the scene of a shooting at a service station on 10th Avenue and Hargrove Road Tuesday afternoon.
The entire Powell gas station at the intersection of the two streets was blocked by crime scene tape and several Tuscaloosa Police officers were on the scene collecting and documenting evidence and interviewing people.
Captain Marty Sellers, the co-commander of the Tuscaloosa Violent Crimes Unit, told the Tuscaloosa Thread that police were at the gas station to investigate a shooting.
A TPD spokeswoman said multiple 911 callers reported gunshots there around 1:15 p.m. Tuesday.
UPDATE, 2:45 P.M.: Sellers has updated local media, saying that one male victim was shot at the gas station. Police said his injuries are not life-threatening.
UPDATE, 4 P.M.: Sellers said two men exchanged gunfire near the gas station, and police are working to identify the individuals who were involved. No arrests have been made at this time. 
This shooting follows a Monday afternoon incident at a gas station on Skyland Boulevard where one man was shot in the leg.
One person has been arrested in that case and another is still at large.
Police released surveillance photos of the second suspect Tuesday afternoon.
For updates on this case as they beceome available, stay connected to the Tuscaloosa Thread.
Top Stories from the Tuscaloosa Thread (5/16 - 5/23)
22 of the Top Stories published by the Tuscaloosa Thread during the week of May 16th, 2022.
More From Tuscaloosa Thread