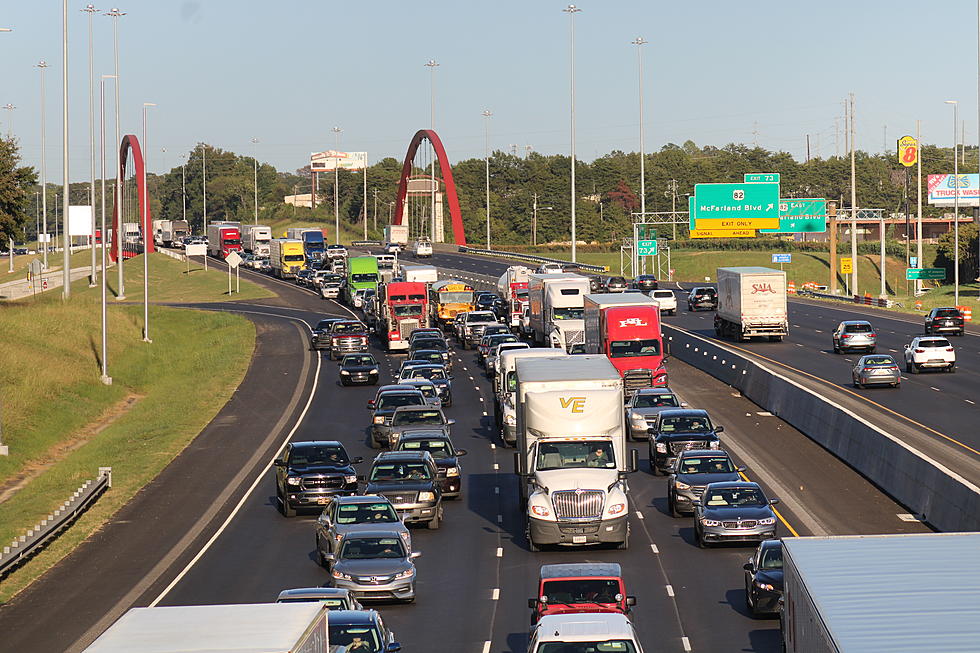 Resolution to Name Tuscaloosa's "Arch Bridge" After Stan Pate's Father Heads to Ivey's Desk
A bill to name a bridge over Tuscaloosa after the father of a local businessman is headed to the desk of Alabama Governor Kay Ivey after the House of Representatives passed it Tuesday.
The bill, introduced by state Senator Gerald Allen, would name the Interstate 20/59 "arch bridge" that crosses over McFarland Boulevard after Luther Stancel Pate III, the father of local business magnate Stan Pate.
The elder Pate was killed in a car accident in 1968.
The measure drew swift local opposition, including from the Chamber of Commerce of West Alabama, who argued that anyone looking to name prominent infrastructure in someone's honor should get community input before moving to do so.
Even so, the bill moved through the State Senate, who adopted it in April and sent it to the House of Representatives. There it languished in a committee for more than a month before, in a flurry of activity, it was reported favorably out of committee to the full body Tuesday. The House adopted it on the same day and have sent the bill to Ivey's desk for her signature into law.
For more on the matter as it develops, stay connected to the Tuscaloosa Thread.
Top Stories from the Tuscaloosa Thread (5/15 - 5/22)
11 of the Top Stories published by the Tuscaloosa Thread during the week of May 15th, 2023.
More From Tuscaloosa Thread