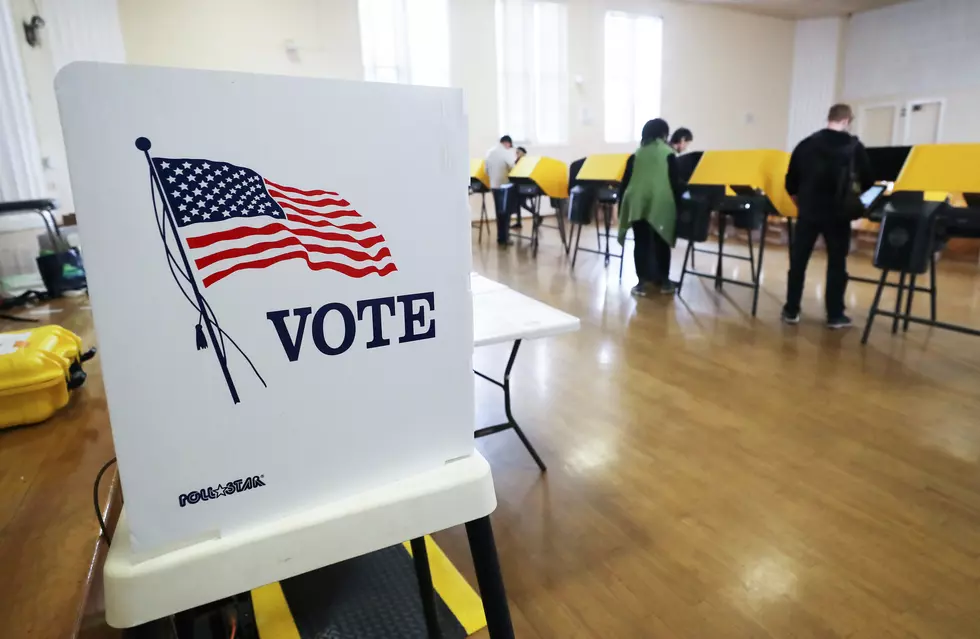 Poll Workers Needed For Upcoming Election In Tuscaloosa
(Photo by Mario Tama/Getty Images)
The Tuscaloosa County Commission is asking residents to serve as poll workers during the upcoming Primary Election on May 24th.
Primaries determine who will represent the major parties in general elections later in the year, and in a Facebook post, Commission said they were in need of poll workers for this round of voting.
"If you are interested in serving as a poll worker for the May 24th Primary Election, please click the link below to fill out an application," the post read. "Training begins next week so be sure to submit your application as soon as possible to be considered."
To be a poll worker for this upcoming election, you must be registered to vote in the state of Alabama, you have to attend mandatory poll worker training, and you cannot be a member of a candidate's immediate family or the second degree of kinship, and cannot be a member of a candidate's political committee.
There is minor compensation available for poll workers, too. The commission said pay ranges from $100-$175.
If high school students would like to be involved, a 2019 law signed by Governor Kay Ivey allows students ages 16 or older to serve as a volunteer election worker with the recommendation of their principal or other school officials.
Under the Act, students who complete their shift will be entitled to an excused absence from school.
For information and dates on training classes, call 205-464-8487. You can also click here for information on applications.
This Rare French Style Georgia Home is Straight Out of 'Bridgerton'
Rare Island Home Showcases Panoramic Views of Alabama's Guntersville Lake
Look Through This Custom Built Home on Alabama's Logan Martin Lake
More From Tuscaloosa Thread