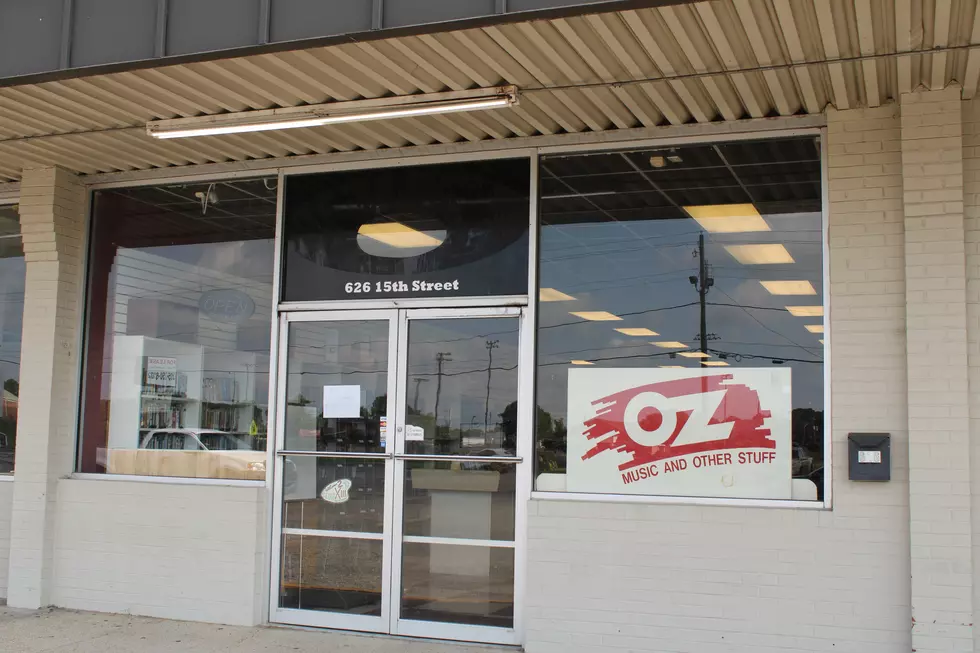 Tuscaloosa's Beloved Record Store Downsizes, Moves from Long-Time Location
(Brittany Marshall|Tuscaloosa Thread)
OZ Music, the only standalone record store in Tuscaloosa, has downsized and relocated from their long-time home on 15th Street.
OZ Music began as a chain record store with locations in Atlanta, Alabama and Georgia under the original name OZ Records and Tapes. The Tuscaloosa location is the last standing storefront of its kind.
Ian Atkins, the current store manager, said the store had plans to downsize their inventory prior to the COVID-19 pandemic to maintain the brand of a traditional record store.
"We had so much product that we just didn't really know what to do with it anymore so we really wanted to downsize so that we could purge all of that out and hopefully focus a little more towards the vinyl side of things instead of CDs," Atkins said.
The record store sells barely-used and new vinyl records, record players, CDs, DVD and Blu-ray discs. They also sell music books, incenses and various knick-knack items.
OZ Music partners with the Druid City Brewing Company to host a weekly bingo night to help both small businesses continue to thrive.
Atkins said despite being one of the only stores of its kind in the area, it holds a special place in the community.
"We have tons of regulars who come in every single day just to come talk to us and stuff. It's really cool to see how much of an impact this little store has on the surrounding area," Atkins said.
The store still sits in the Parkview Center Plaza on 15th Street, just a few doors down from its previous location, and can now be found at 626 15th Street between the pawn shop and credit union there.
Tuscaloosa Restaurants and Stores That Closed for Good in 2021
Top Stories from the Tuscaloosa Thread (5/31 - 6/6)
17 of the Top Stories published by the Tuscaloosa Thread During the week of May 31st, 2022.
More From Tuscaloosa Thread