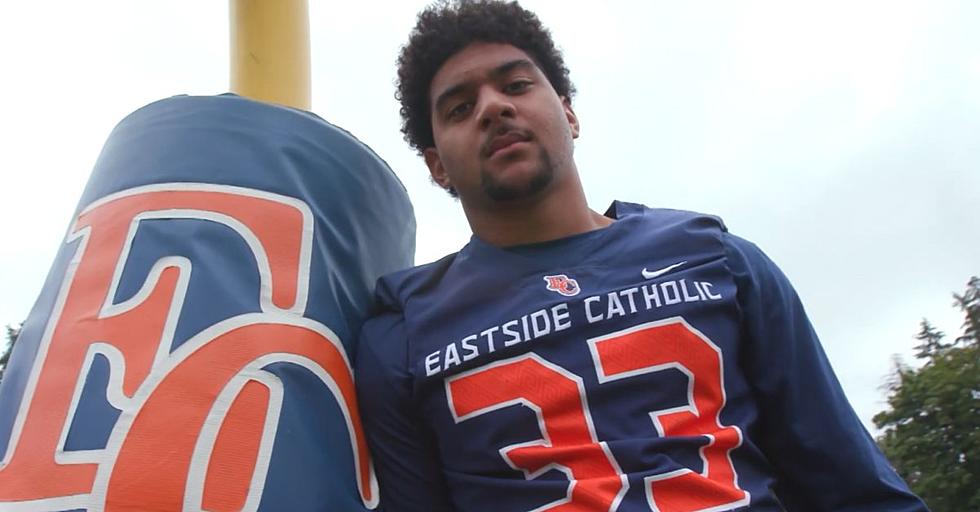 No. 1 Prospect J.T. Tuimoloau Cancels Visit to Tuscaloosa
Photo Courtesy of @SECFootball on Twitter
One of college football's top prospects in the nation surprised everyone today by cancelling his scheduled visit to Tuscaloosa this weekend. J.T. Tuimoloau is considered to be the No. 1 prospect in the 2021 class by 247Sports and the top defensive lineman in the nation, he has gone unsigned throughout the recruiting process, citing the desire to make in-person visits to schools to influence his decision.
Tuimoloau recently told 247Sports that he intends to cancel his previously scheduled visit to Tuscaloosa this weekend and instead focus on the schools he has already visited this month.
"I'm going to focus on the four schools I've visited,' said Tuimoloau. "Ohio State, Oregon, Washington and USC."
Tuimoloau a native of Sammamish, WA. took official visits to Washington, USC, Ohio State and Oregon this month after the NCAA announced an end to its recruiting dead period. The defensive lineman chose not to sign with any school on national signing day, maintaining his desire to take his five official visits. A trip to Tuscaloosa was set to be the final visit for the highly rated prospect but that will now not take place.
His decision to cancel his Tuscaloosa trip comes on the heels of seeing Eugene, OR. Former Nick Saban assistant Mario Cristobal is in charge of the Ducks and has been recruiting at a high level since he took over in 2017.
The 2021 Alabama recruiting class is still going to be the No. 1 class in the nation without Tuimoloau and is the highest rated class in 247Sports history. The addition of Tuimoloau would have been an added benefit to an already impressive class.
LOOK: See Photos of the Year From the International Photography Awards
READ MORE: 25 Companies You Might Not Know Are Owned by Disney
More From Tuscaloosa Thread