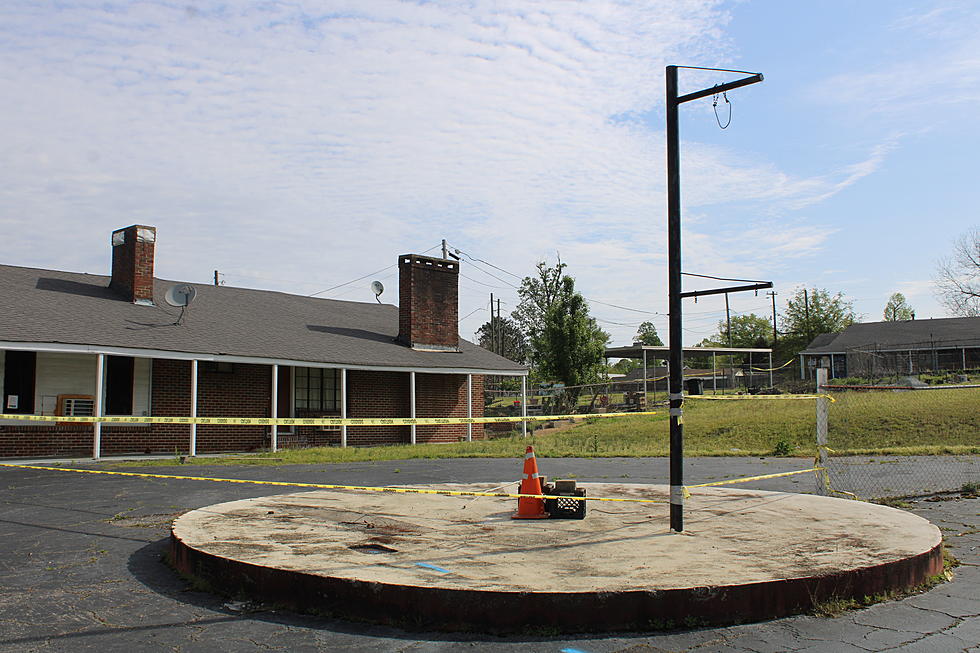 Motel Sign Synonymous with Tuscaloosa Comes Down After Closure
(Stephen Dethrage | Tuscaloosa Thread)
One of the most instantly recognizable icons of the city of Tuscaloosa is gone Tuesday morning after workers removed the roadside sign outside the Moon Winx Lodge on University Boulevard.
As previously reported, the motel was closed earlier this month by the Tuscaloosa City Council over various health code violations.
The long-term future of the motel property is unsure, but on Monday evening, its iconic crescent moon-shaped sign was removed from the site.
The sign has long been a predominant symbol of the city, like Denny Chimes, Capital Park and the Bama Theatre and was adopted by the city's first brewery, Druid City Brewing Company, as their logo.
Tuscaloosa City Council President Kip Tyner represents the Alberta City area and has long been an advocate for the motel and area.
Tyner was the first to announce the sign's removal on Facebook Monday night and told the Thread Tuesday that its absence has struck a chord in the community.
"Losing such an iconic sign is a terribly sad day for Tuscaloosa," Tyner said. "I've been overwhelmed with the outpouring of support from the community - such passion to preserve it in some way - When I saw it being placed in the trailer yesterday and tied up, I felt like I was saying goodbye to an old friend."
Tyner said on Facebook that the city council had no say in the sign's removal and that the property owners have sold it.
For more updates on the motel as they become available, stay connected to the Tuscaloosa Thread.
Top Stories from the Tuscaloosa Thread (3/20 - 3/27)
12 of the Top Stories published by the Tuscaloosa Thread during the week of March 20th, 2023.
More From Tuscaloosa Thread