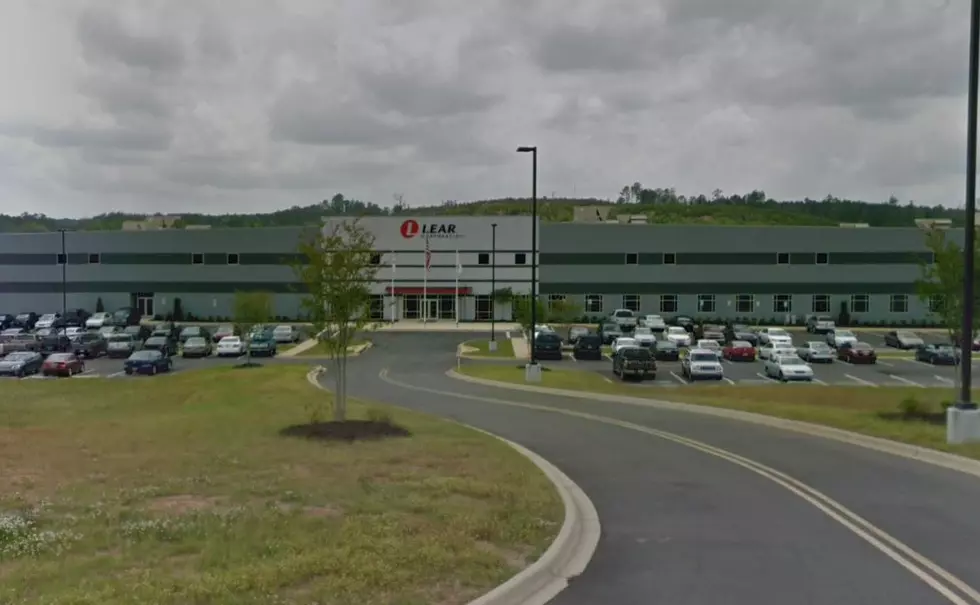 $29 Million Expansion of Lear Corporation's Brookwood Plant to Add 454 Jobs
(Google Street View)
The $29 million expansion of the Lear Corporation's plant in Brookwood is expected to wrap up next month and add 454 new jobs to the Tuscaloosa County economy.
Here in Tuscaloosa County, Lear manufactures automotive seating and electrical systems to supply the nearby Mercedes Benz US International plant in Vance.
The expansion at Lear was first announced in 2019, when it was expected to cost under $13 million and create 442 new jobs.
The project was meant to wrap up in 2020, but was delayed twice, and an increase in the size and complexity of the expansion drove costs up significantly in the interim. The expanded scope also means the project will create 12 more jobs than originally expected.
The Tuscaloosa County Industrial Development Authority approved the abatement of $2.3 million in ad valorem taxes and sales taxes on construction materials for the expansion during their board meeting Thursday afternoon.
The expansion is expected to wrap up by the end of June and is projected to generate $26.7 million in new tax revenue by 2041.
Parker Christian, the assistant controller at the Lear plant, thanked the TCIDA Thursday for continuing to support their efforts in Brookwood.
"The projects are going strong and going well at the plant, and we continue to build a strong relationship with our customer, Mercedes," Christian said. "Lear plans on being here a long time and seeing a lot of growth and expansion and I just want to thank you all for this opportunity."
Top Stories From The Tuscaloosa Thread (5/10-5/14)
More From Tuscaloosa Thread