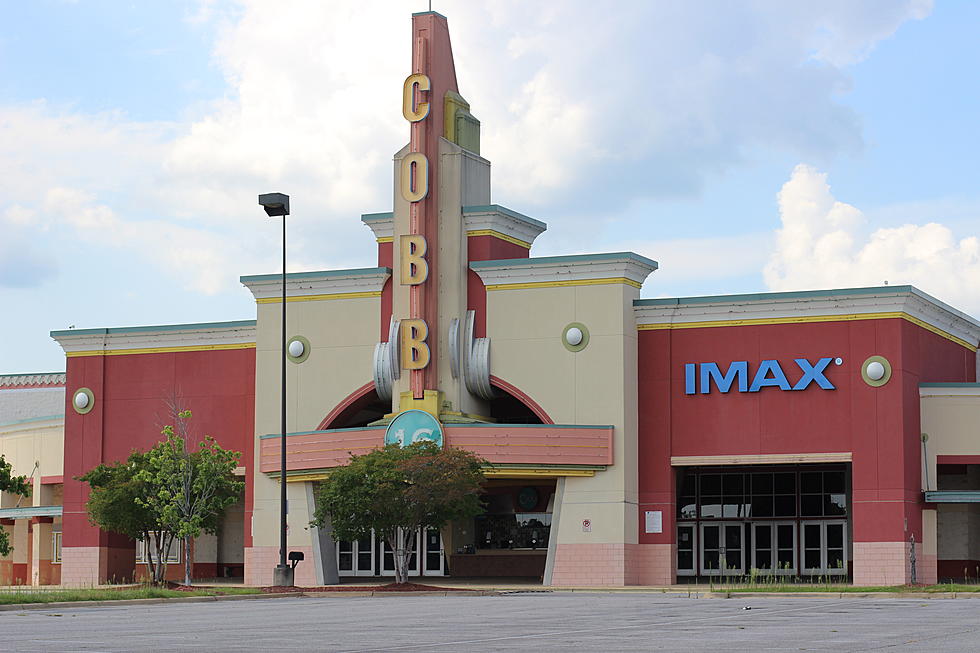 Judge Dismisses Eviction Lawsuit Against Tuscaloosa's CMX Cinemas
(Noah Lueker, Townsquare Media)
A judge has dismissed a lawsuit that could have resulted in the eviction of Tuscaloosa's only major movie theater, according to court documents filed Friday.
EPR Tuscaloosa, LLC owns the property and building out of which CMX Cinemas Hollywood 16 operates. In May, they filed an unlawful detainer lawsuit claiming the theater failed to pay $94,297.56 in rent that month and had not cured the default within 10 days of receiving notice.
Originally, EPR asked Circuit Judge Brad Almond to order the theater's eviction, but Almond said in late May that all unlawful detainer suits are the jurisdiction of district court. In mid-June, the case was transferred to District Judge Joanne Jannik.
Attorneys for CMX CB Theater Experience, LLC filed an answer to the complaint and disputed EPR's right to remove them from the property.
The case had been set for a trial later this month, but on Friday, after weeks without any publicly filed updates in the case, both parties filed a joint motion mutually asking Jannik to dismiss the case. They did not elaborate on what changed the contention between the companies into cooperation, but Jannik granted the motion and ordered the dismissal of the case without prejudice Friday afternoon.
Since the case was filed in mid-May, the Tuscaloosa Thread has reached out repeatedly to attorneys representing both parties and also attempted to reach CMX Cinemas' corporate office and Becky Peterson, the general manager at CMX Hollywood IMAX 16.
None of these parties were available to provide comment by the time of this article's publication, but with the case dismissed, it seems the Druid City's only major movie theater is safe from eviction for now.
17 Stores That Are No Longer in Tuscaloosa's University Mall
How many of these iconic stores do you remember? They were all once a part of University Mall in Tuscaloosa, Alabama.
Top Stories From The Tuscaloosa Thread (6/21-6/25)
More From Tuscaloosa Thread