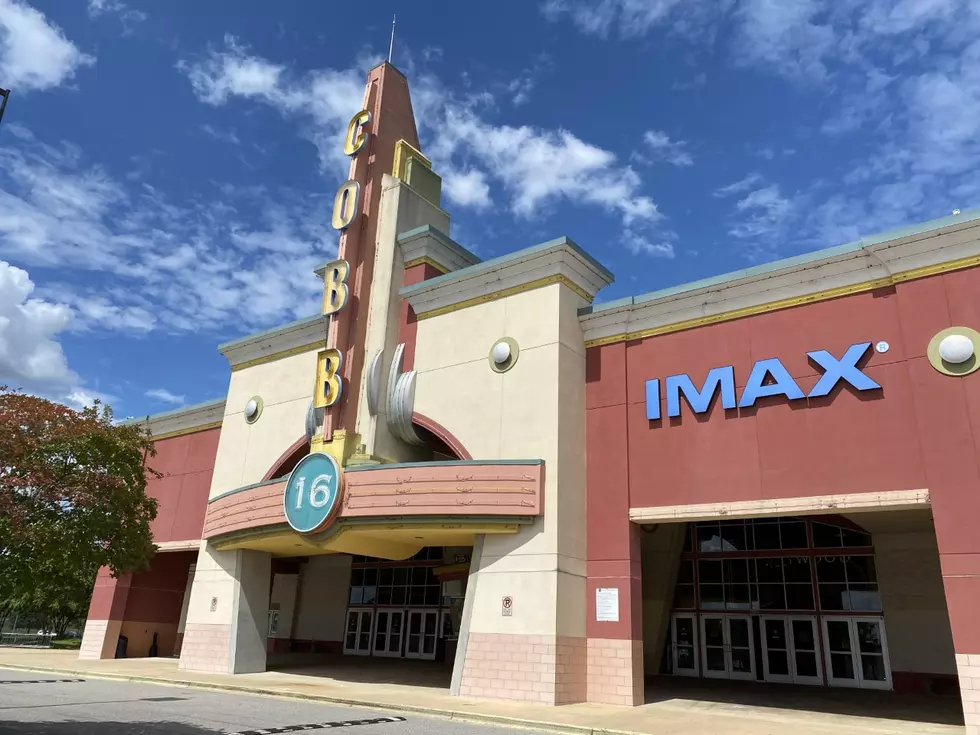 Trial Set for Tuscaloosa, Alabama Movie Theater Facing Eviction Over Alleged Unpaid Rent
James Benedetto, Townsquare Media
Tuscaloosa's CMX Cinemas Hollywood IMAX 16, formerly known as the Cobb Theater, may be facing permanent closure after being served an eviction warning last month.
The Tuscaloosa Thread obtained documents outlining the issues the theater is facing which are centered around allegedly unpaid rent.
According to a Statement of Claim filed on May 21, EPR Tuscaloosa, LLC, which owns the building that houses the theater, is seeking to evict CMX after CB Theater Experience, LLC failed to pay $94,297.56 in rent for the month of May.
The theater was reportedly given a short period to rectify its default on the overdue rent but failed to do so, which led to the unlawful detainer lawsuit from EPR Tuscaloosa.
EPR Properties is one of the country's largest real estate investment trusts, which specializes in purchasing "experiential properties" such as movie theater buildings and leasing them to managers like CMX to turn a profit.
Stacy Moon, an attorney for the national firm Gordon Rees Scully Mansukhani, LLP, is representing EPR Tuscaloosa in this case.
"Defendant(s) no longer has the right to possession because Defendant failed to pay [r]ent when due on 5/1/2021, and failed to cure its default within 10 days of delivery of written notice of the default," the original complaint read.
According to the eviction notice, the $94,297.56 covers all unpaid rent and late charges, plus fees for attorneys and any other necessities. It was not immediately clear if the overdue money has been paid since the suit was filed or what happened when June's rent came due earlier this month.
The theater was served a civil summons and complaint on May 25, but the case hit a snag in early June when because it was incorrectly filed in the Circuit Court of Tuscaloosa County.
The suit has since been transferred to the District Court of Tuscaloosa County, where Judge Joanne Jannik will oversee it.
On June 14, Birmingham attorney Charles Burkhart filed an answer to the initial complaint, claiming that CB Theater Experience owed EPR no money and that the company will be fighting the case.
"[CB Theater Experience, LLC] admits that Plaintiff brings this action to demand the right possession of the property located at 4250 Old Greensboro Rd., Tuscaloosa, AL 35405," the statement read. "However, CB denies that Plaintiff is entitled to the right of possession in this matter."
Burkhart also wrote that no money is to be awarded for supposed unpaid rent, or any future rent, late charges or attorney's fees.
In an order filed on June 15, Jannik directed that EPR Tuscaloosa and CB Theater Experience will meet in the courtroom on Monday, July 19 to settle the matter via trial.
As of this article's publication, CMX Hollywood IMAX 16 is still open and fully operational.
The Tuscaloosa Thread reached out repeatedly to attorneys representing both parties and also attempted to reach CMX Cinemas' corporate office and Becky Peterson, the general manager at CMX Hollywood IMAX 16.
None of these parties were available to provide comment by the time of this article's publication.
Stay connected to The Tuscaloosa Thread for more updates as they become available.
LOOK: The most famous actress born the same year as you
Many of the actresses in this story not only made a name for themselves through their collection of iconic performances, but also through the selfless, philanthropic nature with which many of them approached their stardom. In an age of flipping the script on societal norms, many of these actresses are using their voices and platforms to be advocates for those who are otherwise unheard.
LOOK: The Most Famous Actor Born Every Year
LOOK: A history of Black representation in movies
More From Tuscaloosa Thread