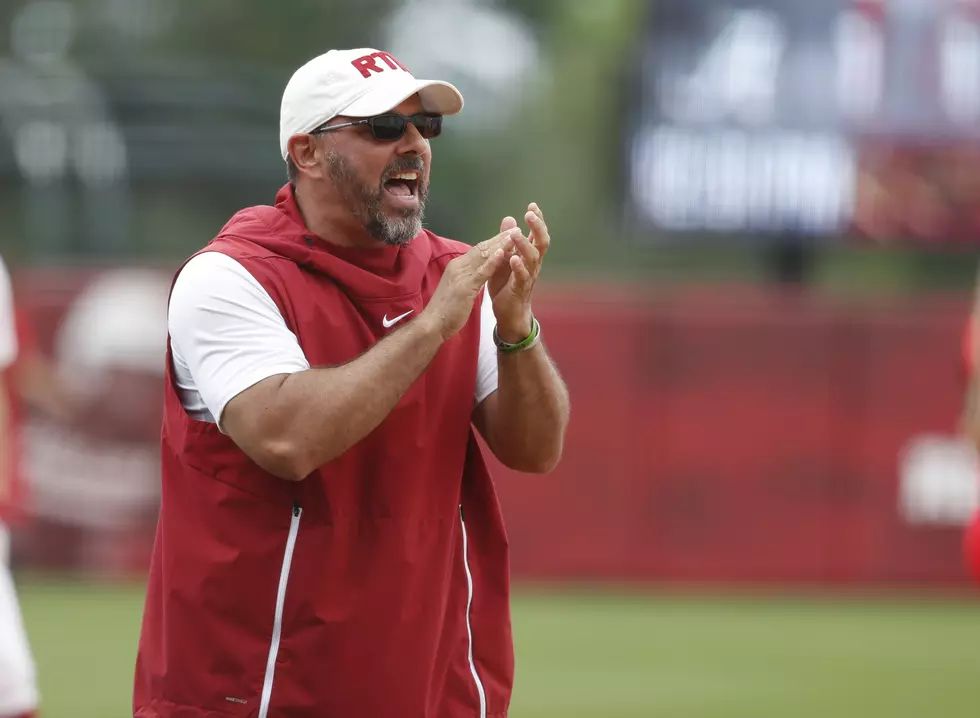 Patrick Murphy Wins Game 1,200 as an Alabama Head Coach
Crimson Tide Photos/UA Athletics
No. 7 Alabama (7-2) defeated Samford (2-7) 3-2 and head coach Patrick Murphy earned his 1,200th win as the Crimson Tide head skipper. He becomes the ninth coach all-time to win 1,200 games at one Division-1 school.
"It's just unreal," Murphy said. "To be at the same program for 27 years, it just does not happen in college athletics anymore, anywhere, any sport. To be able to be here from day one to today is just amazing."
Alabama did not lead the game until the sixth inning. Kenleigh Cahalan drove home Bailey Dowling on an RBI single to put the Crimson Tide ahead 3-2. Jaala Torrence recorded the final three outs to secure the historic win.
"They definitely made us work hard for it," Murphy said. "Why not make it hard right?"
Cahalan's game-winning hit extended her hitting streak to nine games to kick off her Crimson Tide career.
"It felt amazing because I know all the girls were cheering me on. The staff was cheering me on and I really didn't want to let them down," Cahalan said.
Cahalan's streak is the second-longest hitting streak for a Crimson Tide freshman to open up her career. The record is 12 games and is held by Haylie McCleaney (2013).
"I think she's going to be one of the best hitters we've ever had," Murphy said.
Samford scored its lone two runs in the fourth inning when Alabama had three errors in the frame. Both runs were scored on a ground ball hit by Logan Champion that got underneath the glove of Cahalan who was charged with an error.
Alex Salter started for the Crimson Tide and pitched four innings. She gave up two unearned runs and one hit.
Alabama got on the board for the first time in the fourth inning when Dowling doubled home Abby Duchscherer. Ally Shipman picked up a pinch hit RBI in the sixth inning before Cahalan delivered the game winner.
Jaala Torrence picked up the final nine outs and earned the win (1-1) for Alabama. Jordyn Partain (1-2) suffered the loss.
This is the start of a 13-game home stand for the Crimson Tide. The team will be back at Rhoads Stadium on Friday for the Easton Bama Bash. with a doubleheader starting at 4 p.m.
40 Alabama Kids Who Are Ready to be Adopted
Alabama Gardens in Spring
Alabama Gardens in Spring
More From Tuscaloosa Thread