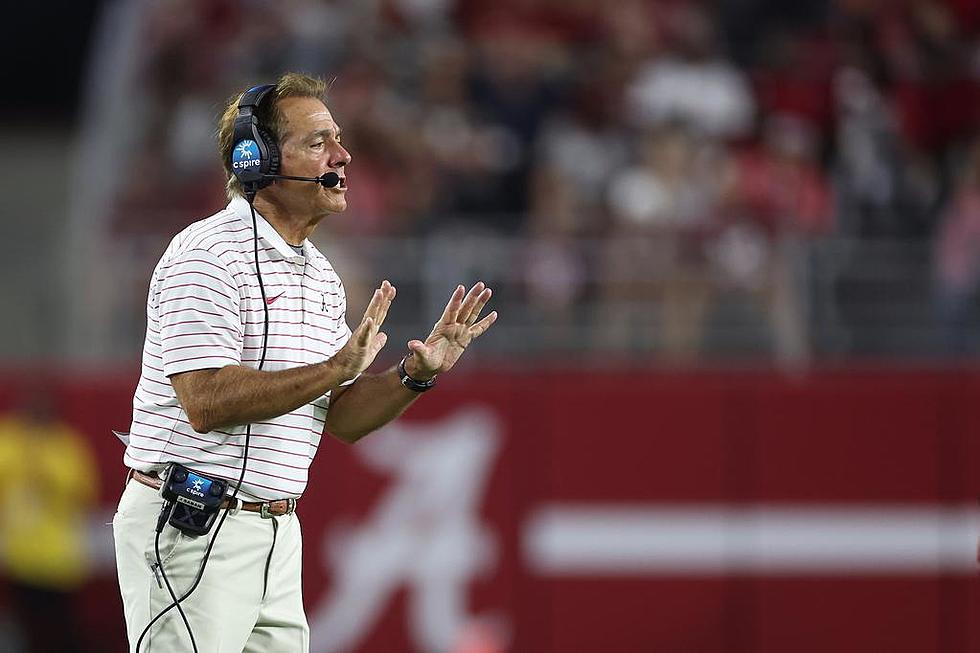 Nick Saban Gives Injury Update
Crimson Tide Photos / UA Athletics
Alabama football head coach Nick Saban gave an injury update on Malachi Moore and Jaylen Key on Monday afternoon.
"They're both day-to-day," said Saban. "So, it's probably too early to tell what their circumstance will be, probably be a couple days and we figure it out, but I don't think either guy has long-term issues, but it'll be interesting to see how they progress this week."
He also gave an update on sophomore wide receiver Emmanuel Henderson.
"He has a hip injury, it's gonna probably be a few more weeks before he gets back into the swing of things, but hard to know exactly when. They'll do some re-checks on him here in next week or two," said Saban. "He was having a great fall camp, did great on special teams, made a lot of progress as a receiver, so we'd love to get him back."
The Crimson Tide will play the Longhorns on Saturday, Sept. 9, 2023, at 6 p.m. CT. Coverage will be on Tide 100.9 FM and the Tide 100.9 app which is free to download in the App Store.
For more content on Alabama football from Kim Rankin, follow her on X/Twitter at @kmrankin1 and don't forget to visit Tide1009.com for daily content and access to our newsletter.
Alabama vs. Middle Tennessee State
More From Tuscaloosa Thread