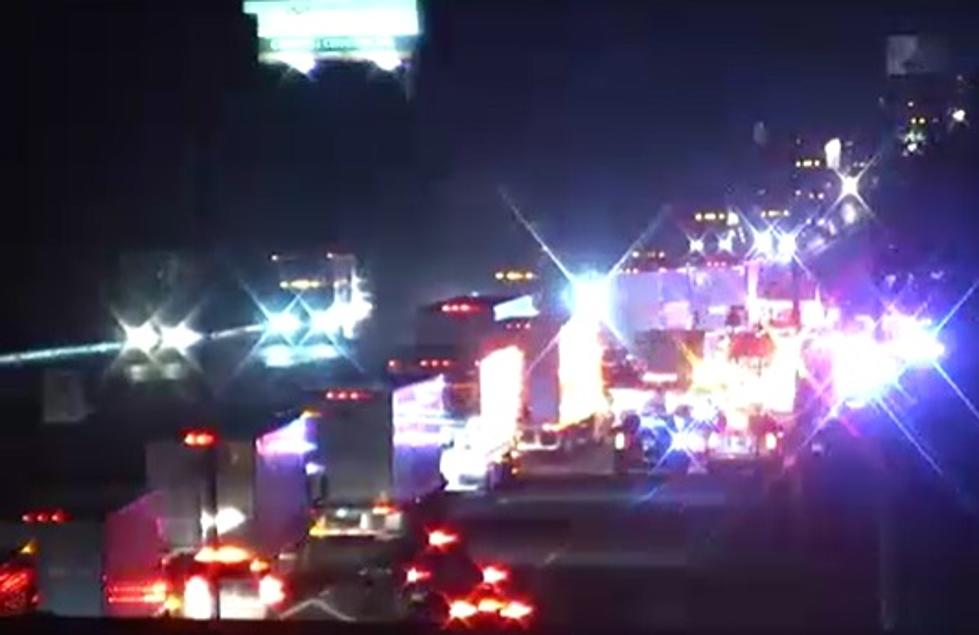 Gallion Man was Struck by 18-Wheeler on I-59/20 Fleeing Law Enforcement
(ALGO Traffic Cameras)
Police confirmed a 26-year-old man from Gallion was struck by an 18-wheeler in the Tuesday night accident on Interstate 59/20.
The incident started when two officers with the West Alabama Narcotics Task Force (WANTF) attempted a traffic stop on the suspect for speeding just before 7 p.m. Tuesday.
The officers smelled marijuana while speaking with the driver and asked him to exit the vehicle. The suspect did so and then ran towards traffic.
He was struck by an oncoming 18-wheeler traveling west on I-20/59 near its intersection with Alabama Highway 69 / Interstate 359 in Tuscaloosa. He then continued running towards the woods alongside the interstate.
Two truck drivers joined the officers as they pursued him into the woods. The officers took the suspect into custody and called an ambulance. The man was transported to DCH with non-life-threatening injuries.
Officers will follow up and obtain warrants to charge the suspect at a later date. Stay connected with the Tuscaloosa Thread as more information becomes available.
All Homicides in Tuscaloosa County in 2021
13 Most Notorious Crimes in West Alabama
Murders, hostage situations, and a peanut butter jailbreak--take a look at some of the most shocking crimes in Tuscaloosa, Northport, and West Alabama.
Top Stories From The Tuscaloosa Thread (11/22-11/26)
More From Tuscaloosa Thread