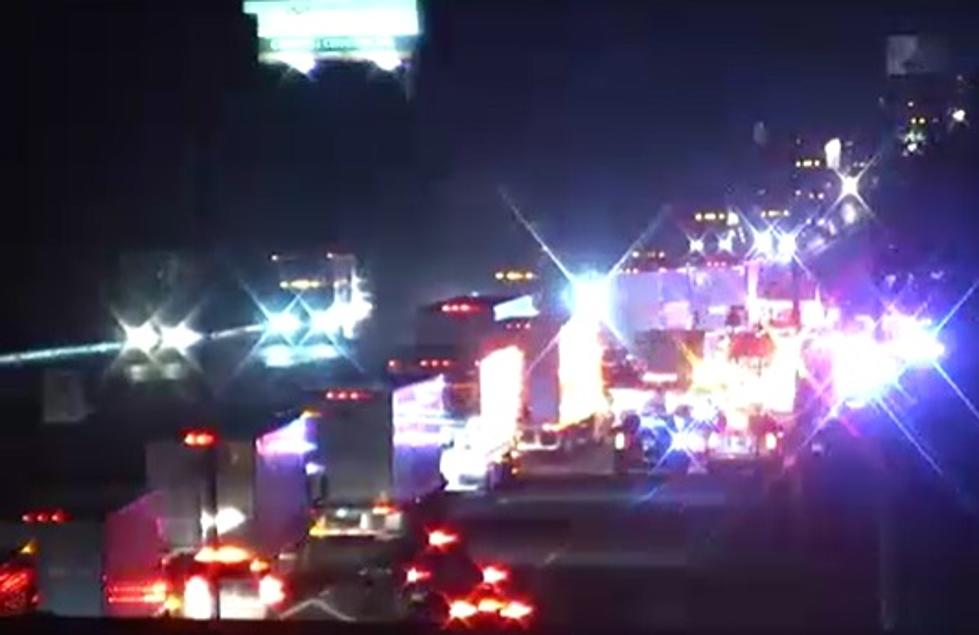 Suspect Fleeing From Police Struck by Tractor-Trailer on I-20/59 in Tuscaloosa, Alabama
(ALGO Traffic Cameras)
A suspect who was stopped by police officers on Interstate 20/59 in Tuscaloosa was injured Tuesday night when they reportedly ran away from their vehicle and were hit by a semitruck.
Stephanie Taylor, a spokesperson for the Tuscaloosa Police Department, confirmed to the Tuscaloosa Thread that the situation began when agents with the West Alabama Narcotics Task Force tried to pull the man over.
The person stopped on the side of the interstate near Exit 71A just before 7 p.m, but then they reportedly ran away from the traffic stop on foot.
Soon after abandoning their vehicle, the person was struck by a tractor-trailer traveling west on I-20/59 near its intersection with Alabama Highway 69 / Interstate 359 in Tuscaloosa.
Taylor said the suspect was hurt in the collision, but that their injuries were not life-threatening.
She did not identify the suspect but said they will be treated for their injuries and eventually charged criminally for their actions Tuesday night.
The Alabama Department of Transportation's ALGO Tuscaloosa classified the incident as a "major wreck" on their Twitter and said the interstate would be closed for some time, but Taylor said the road was open as of 7:45 p.m. Tuesday and traffic was slowly moving past the scene of the accident.
Stay connected to the Tuscaloosa Thread for more updates on this case if and when they are available.
13 Most Notorious Crimes in West Alabama
Murders, hostage situations, and a peanut butter jailbreak--take a look at some of the most shocking crimes in Tuscaloosa, Northport, and West Alabama.
Top Stories From The Tuscaloosa Thread (11/22-11/26)
More From Tuscaloosa Thread