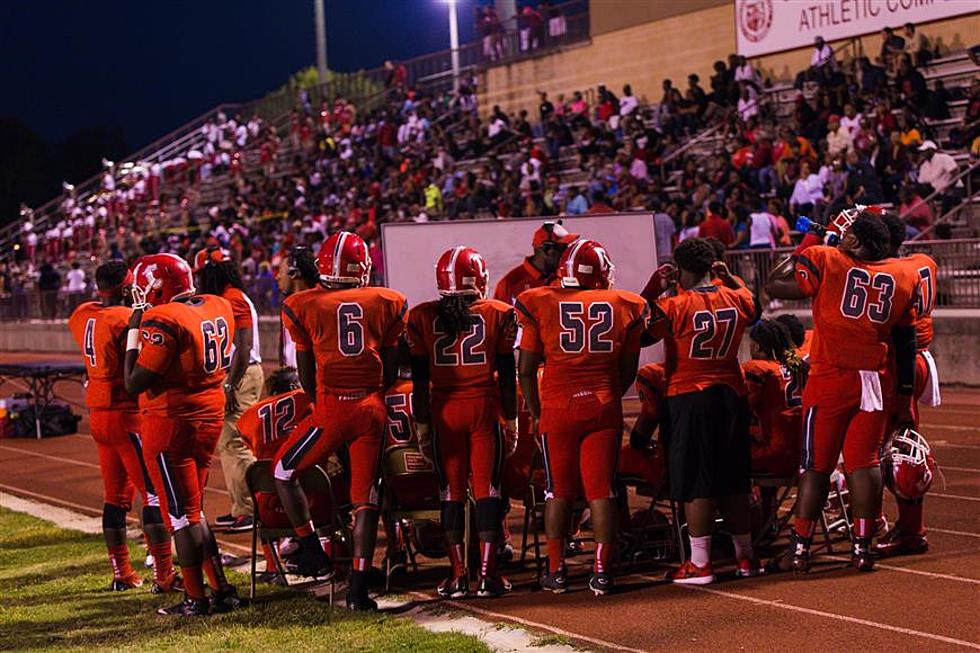 Fairfield Downs Central 34-19
Photo Courtesy of TuscaloosaCitySchools.com
On a drizzly and cold Thursday night, the 3-6 Central High Falcons welcomed the 6-3 Fairfield Tigers. It was senior night at Central, but unfortunately, that didn't help the Falcons to a favorable outcome.
Fairfield wide receiver Ja'Kobi Albert bobbled the opening kickoff return before taking it all the way down the home sideline for the score. After an empty Central possession, Fairfield would score again on a wide-open long pass. Tiger quarterback Eric Handley had a solid night and was certainly assisted by a lack of defense from the Falcons on several deep ball plays.
That's not to say the Falcon defense was wholly ineffective, as the Falcons stopped Farifield many times to give its offense a chance. Central struggled to move the ball all game, but especially in the first half. The lone productive drive took place at the end of the first quarter and cashed in with a touchdown at the beginning of the 2nd quarter.
The Central offense did a good job of not turning the ball over, and the defense repaid that effort with a fumble recovery in the second quarter. However, in a microcosm of the whole game, the Falcon offense went three-and-out before having an errant punt snap sail over the punter's head, resulting in a safety.
After halftime, the drizzly rain continued to fall but Fairfield didn't seem to skip a beat, driving the ball at will on occasion with a balanced attack. Central's struggles also continued, and this culminated in quarterback Omarion Mullins going down with a hip injury on a failed 4th down conversion attempt. The Falcons' biggest spark on offense came from backup quarterback Peyton Batchelor, who stepped up and chucked two beautiful, long touchdown passes in the fourth quarter to wide receivers Michael Richardson and Christian Bishop.
Trevor Pearson and Jabari Bennett carved out solid days running the ball for the Tigers. Despite a few good runs from Anthony Dunn and Shunkieth Turner, Central's inability to run the ball consistently and put drives together cost the Falcons the game, ultimately 34-19.
The Falcons wrap up the 2021 season at 3-7, falling short of a playoff berth. Fairfield, at 7-3, will be looking forward to a playoff game next week at Fairview.
Alabama's Top 10 Athletes - Fall 2021
The Alabama Crimson Tide boasts an extremely successful athletic department with amazing athletes playing multiple sports. The top 10 athletes include national champions, an Olympic athlete, SEC champions and various record holders.
More From Tuscaloosa Thread