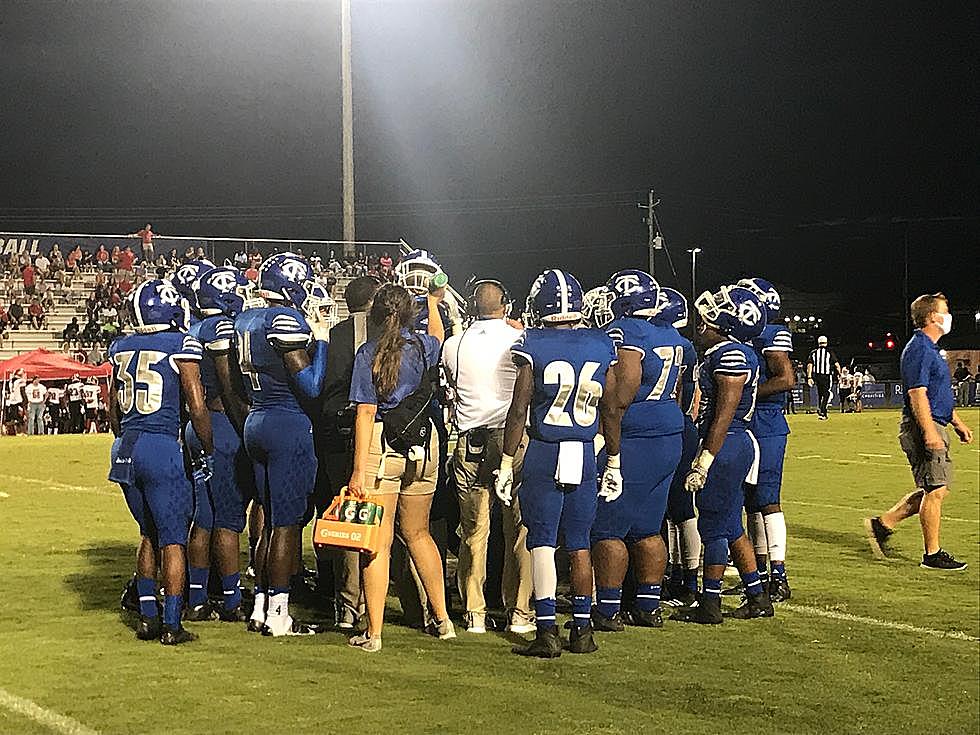 Tuscaloosa County School System to Challenge Forfeit Over Gift Cards
(Joe WIll | Tide 100.9)
The Tuscaloosa County School System is defending one of its football coaches after his team was made to forfeit its Week 2 win over gift cards given to his players the week before.
Earlier this week, the AHSAA released regional standings that showed the Tuscaloosa County High School Wildcats and head coach Adam Winegarden as 2-1, despite winning all three games they have played on the field.
It has since been confirmed that the Wildcats were made to forfeit their Week 2 victory over the Bessemer City Purple Tigers. Some student-athletes at TCHS had been given gift cards to a local restaurant in recognition of top performances against Central High in Week One.
After the news of the forfeit spread Thursday, a spokesperson for the County School System provided the Thread with the following statement Friday afternoon.
TCHS and its Head Coach, Adam Winegarden, have operated with complete transparency and integrity in what has been a most disappointing misunderstanding of the AHSAA's Amateur Rule. Both were under the understanding that this program recognizing our student-athletes was allowable under the rules of AHSAA. When the question was raised by AHSAA, Coach Winegarden was totally forthcoming in describing the details of the program, its purpose, and that no student-athlete received cash or a gift card that had any monetary value, since it could not be redeemed. When he was informed that this was against AHSAA rules, Coach Winegarden and the school stopped the program immediately. The restaurant cards were marked "complimentary cards." However, once informed of this potential violation of the rules, the cards, which had not even been used by the students, were collected by the school and destroyed. After this incident with TCHS, on September 5, AHSAA sent out a memo to principals, athletic directors, and head coaches statewide, reminding them of the AHSAA Amateur Rule and the AHSAA's interpretation. The memo stated the reminder was "because we have received several inquiries in this office regarding what a student can or cannot accept for athletic participation or performance." TCSS and TCHS have received unverified information that this recognition program was occurring throughout the state. We believe this confusion in the interpretation of the rule is what prompted AHSAA to send out its clarification. We are obviously disappointed in the ruling, but we understand that the AHSAA makes and interprets its rules. We will ask AHSAA for greater clarification in this particular section of the Amateur Rule that applies to this specific issue, and for AHSAA to recognize that ultimately none of our students actually benefited from this program. We will ask the forfeiture be set aside due to the confusion in the Amateur Rule, though there is nothing that can be done to make up for the affected students losing the opportunity to participate in last week's game. – Tuscaloosa County School System
For more on the situation as it develops, stay connected to Tide 100.9 and the Tuscaloosa Thread.
Top Stories from the Tuscaloosa Thread (9/4 - 9/11)
15 of the Top Stories published by the Tuscaloosa Thread during the week of September 4th, 2023)
More From Tuscaloosa Thread