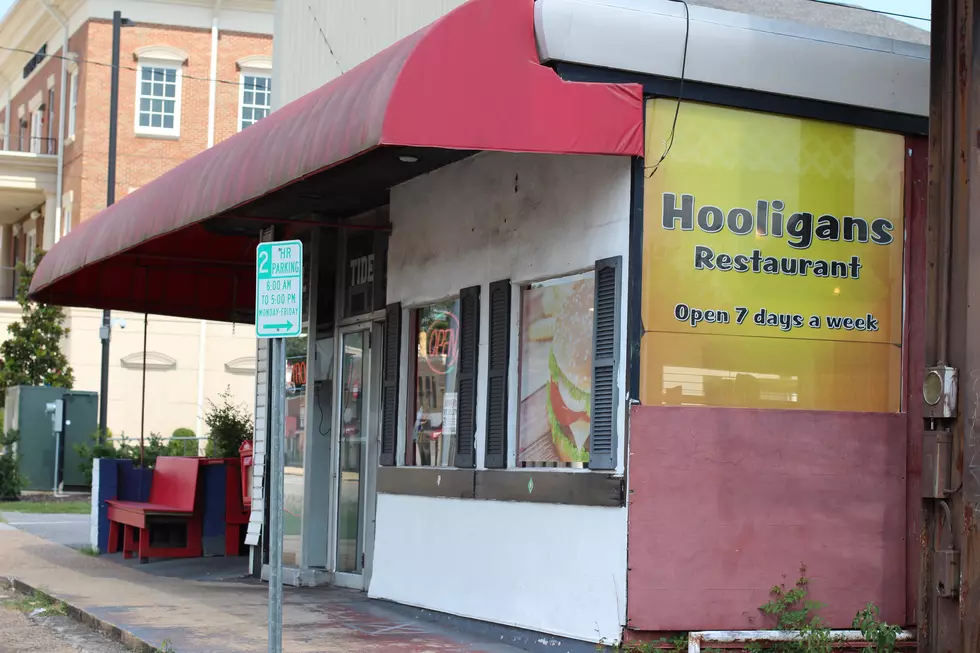 Downtown Tuscaloosa's Hooligans Restaurant Closing After 22 Years
(Noah Lueker, Townsquare Media)
Hooligans Restaurant, a downtown Tuscaloosa institution since 1998, will permanently close its location on University Boulevard and operate out of its new spot on 15th Street and its Northriver location, the Mediterranean diner announced Tuesday afternoon.
The quick-service grill became a Druid City staple known for its kebabs, loaded spuds, underrated hamburgers and more.
"It's with great sadness that Hooligans announces the closing of the downtown location," owners posted on Facebook Tuesday. "Thanks for your LOYALTY and LOVE . It was our home since 1998 and it will always hold a place in our hearts."
Patrons still looking for Hooligan's legendary hummus or hamburgers can still find the restaurant at 515 15th Street or across the Black Warrior River at 1351 McFarland Boulevard.
Abdulla Alhaija, the store's owner, told the Tuscaloosa Thread last month that the move to former the Pizza Hut on 15th Street will allow Hooligans to have a drive-thru window and a larger dining area.
"[With] the construction and road work in Tuscaloosa, people are more geared towards 15th Street rather than University [Boulevard]," Alhaija said. "An opportunity just presented itself to us and with COVID-19 and everything, a pick-up window would be a tremendous help in case of a closedown."
Top Stories From The Tuscaloosa Thread (2/15-2/19)
More From Tuscaloosa Thread