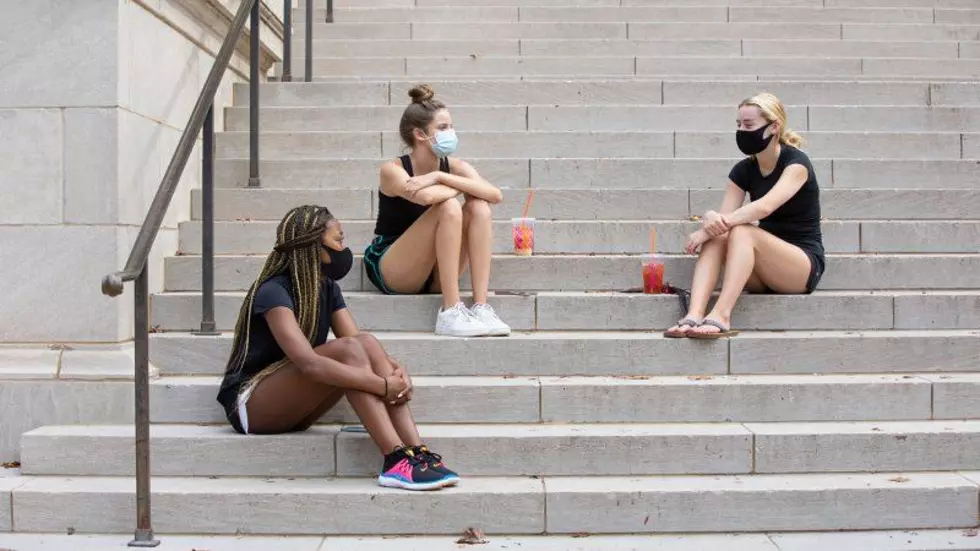 COVID-19 Cases Among UA Student Body Continue Upward Trend
(University of Alabama)
Enter your number to get our free mobile app
New COVID-19 cases increased slightly at the University of Alabama and at UAB last week, according to data released Friday afternoon on the UA System COVID-19 dashboard.
After a week of reprieve in Tuscaloosa, 77 of its 40,000 students tested positive for COVID-19 from Nov. 6 through Nov. 12, the highest weekly total since early September. UAB also saw a slight increase as 63 students tested positive this week. At UAH, only 20 students tested positive, a decrease from last week.
"While we are encouraged that the number of new cases throughout our System remains low, it is critically important that everyone remains diligent with masking, social distancing and symptom tracking," UA System spokeswoman Kellee Reinhart said in a press release. "We cannot let down our guard as our campuses begin the last two weeks of in-person instruction."
The UA System also reported that the occupancy of its designated isolation beds remains low despite a spike in new cases across the state and nation. Only 31 beds out of the 705 isolation beds available across the three campuses were in use during at the time of the weekly report.
54 faculty and staff members on the three campuses also tested positive for COVID-19 this week, 24 of whom work on the Tuscaloosa campus.
"We are grateful for the countless sacrifices our students, faculty and staff are making during this historic pandemic and for the front-line work of health care providers in our System hospitals and clinics," Reinhart said.
In-person instruction on all UA campuses is set to end next week on November 20th. Students will then prepare for and take their finals virtually.
Top Stories from The Tuscaloosa Thread (11/2 - 11/6)
More From Tuscaloosa Thread