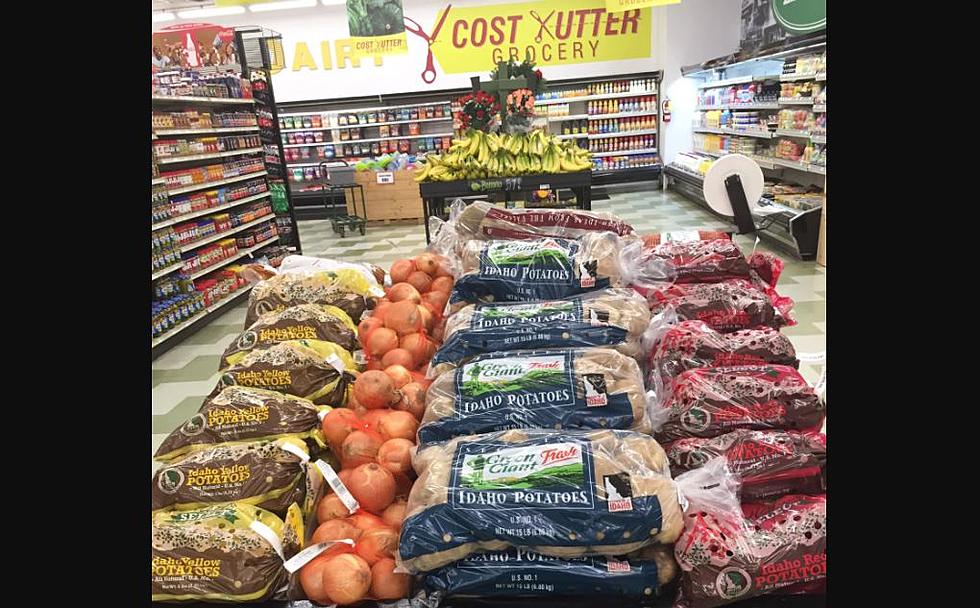 Alabama's First Cost Kutter Grocery Store Opening in Northport Next Month
(Cost Kutter)
An Alabama-based grocery distributor is planning to open the state's first Cost Kutter supermarket in Northport next month, the Tuscaloosa Thread has confirmed.
Jay Mitchell, the Vice President of Retail Operations for the Mitchell Grocery Corporation, said his company has finalized a lease agreement to take over the space formerly occupied by Save-a-Lot in Buford Plaza off McFarland Boulevard.
Mitchell said the store will feature a full butcher shop, a robust produce section and more. He said the company aims to open the new supermarket in mid-October.
This will be the state's first Cost Kutter store, but the Michell family has plenty of experience providing groceries to people across the Southeast. The Mitchell Grocery Corporation was founded in 1945 in Albertville, Alabama and its 500 employees distribute goods to more than 200 stores and supermarkets in the region.
The company also operates the Cost Kutter Grocery store in LaFayette, Georgia.
"We are really looking forward to introducing the Cost Kutter brand to the area and doing business in Northport," Mitchell said.
Jeff Hogg, the president of the Northport City Council and chair of its Retail Development committee, said he was proud to see a new tenant move into the Save-a-Lot location so soon after they permanently closed in late June.
"We are very excited that Cost Kutter Grocery has seen the potential in our City and decided to open their first location in Alabama here in Northport," Hogg said. "This is a great in-fill opportunity where a vacant space doesn't sit empty. We are looking forward to their opening and great success for their business model."
Look for the store to open its doors sometime next month, and stay connected to the Tuscaloosa Thread for more breaking news on restaurant and retail development as it becomes available.
50 Famous Brands That No Longer Exist
Top Stories From The Tuscaloosa Thread (8/30-9/03)
More From Tuscaloosa Thread