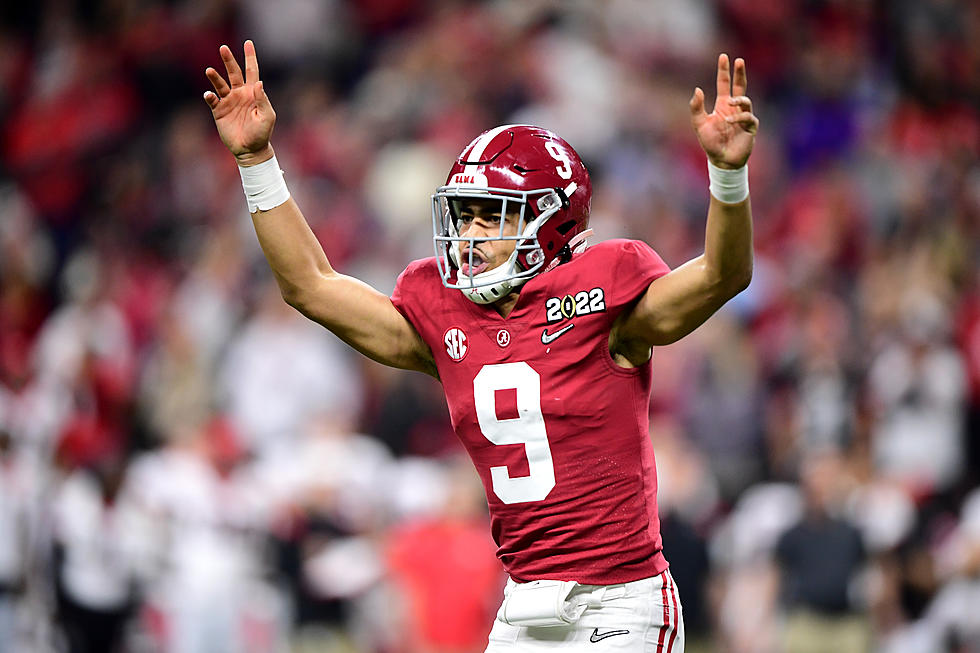 Bryce Young Wins The Manning Award
Getty Images
SEC Champion, Heisman Trophy, Maxwell Award, AP College Football Player of the Year, and now Bryce Young can add another trophy to his case: the 2021 Manning Award.
The Manning Award is given to the best quarterback in college football. According to its website, the award "was created by the Allstate Sugar Bowl in honor of the college football accomplishments of Archie, Peyton and Eli Manning."
Not only is Young the second Tide player to win the award in its history, but also is the second consecutive Alabama recipient, joining Mac Jones from 2020.
Young threw for 4,872 yards, 47 touchdowns and 7 interceptions this season, plus finished the season with a 66.9% completion rate. He broke the single-game passing yards and touchdowns in a quarterback's debut record, and also recorded the most yards and touchdowns in a single season, all in Tide history.
Young ranked third in pass attempts, fourth in pass completions, and second in yards this season among all college football QB's.
The panelists consider postseason performance in their rankings as well, which helped his statistics, going 17-of-28 for 181 yards, three touchdowns, and one interception in the Cotton Bowl win against Cincinnati; as well as, 35-of-57 for 369 yards, one touchdown, two touchdowns in the National Championship loss to Georgia.
Other notable winners in its 17-year history are: Joe Burrow, Cam Newton, Johnny Manziel, Tim Tebow, and Deshaun Watson.
2022 Alabama Crimson Tide Career Record Book
With another season in the books, new Crimson Tide legends have writ their names in Crimson Flame. This is the 2022 Alabama Crimson Tide Record Book.
More From Tuscaloosa Thread