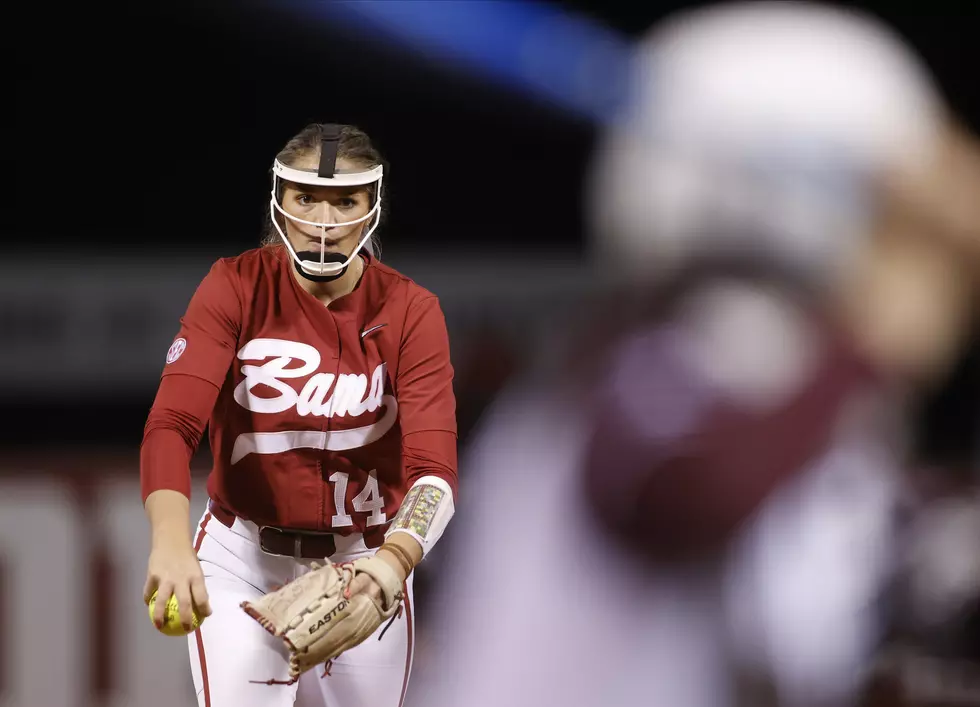 Bama Blanks Bulldogs; Remains Undefeated in 2021
Crimson Tide Photos / UA Athletics
The Alabama Crimson Tide (15-0) dominated from the circle tonight to defeat Mississippi State (8-5) 4-0. Alabama was carried by star pitcher, junior Montana Fouts. Fouts set a career-high in strikeouts tonight, mowing down 16 Bulldog batters on her way to her seventh win of the season.
"It was a fun midweek game against a quality opponent. Obviously, the star of the show was Montana Fouts. That was probably one of her best performances of her career," said Alabama head coach Patrick Murphy. "Mississippi State is a real tough lineup. You have to make real good pitches against all of them. For Montana to do what she did with velocity, location and movement made for a real good outing."
Alabama has now pitched 28 straight scoreless innings dating back to last weekend's game against Memphis. Fouts's 16 strikeouts are the most for the Crimson Tide since Alexis Osorio punched-out 21 batters in 2018. Fouts has now recorded double-digit strikeouts in five of her seven outings this season.
The Tide put three runs on the board in the bottom of the third inning on two fielding errors and a sacrifice fly off the bat of Bailey Dowling. Outfielder Alexis Mack picked up her second RBI of the game in the fourth inning with a single to push the score to 4-0.
The four runs was all it took as Alabama was able to notch its third win over a conference foe though oddly it does not count towards the team's conference record.
Alabama will jump into the Easton T-town Showdown this weekend, hosting Kent State, Northern Illinois and South Alabama beginning on Friday.
Alabama's Top 10 Athletes: Spring 2021
More From Tuscaloosa Thread