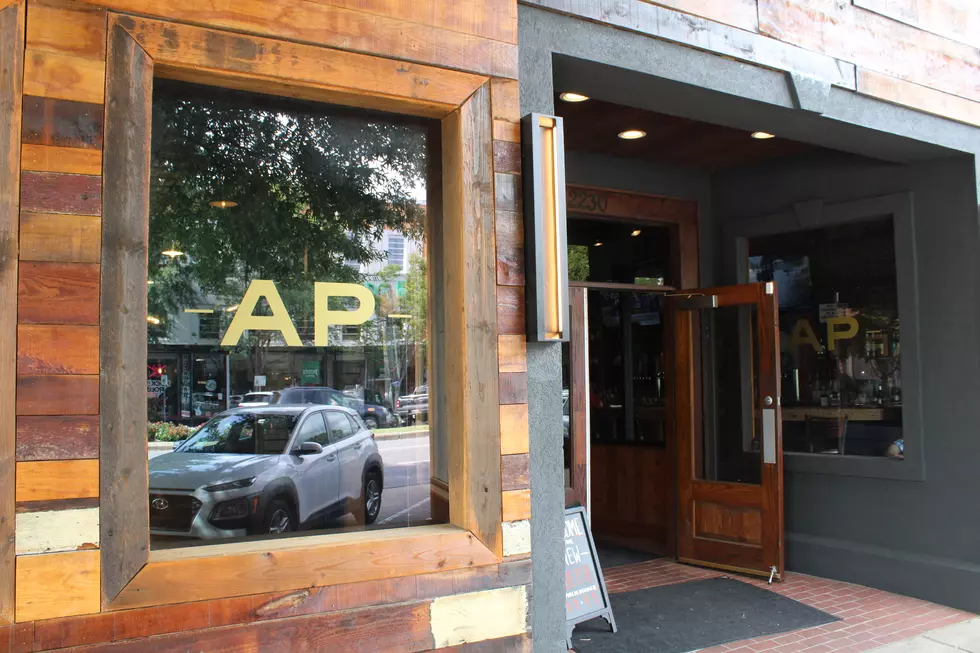 Restaurateur Planning New North Tuscaloosa Locations for Avenue Pub & Wine Market
(Stephen Dethrage | Tuscaloosa Thread)
One of Tuscaloosa's best-known restaurateurs is planning to bring two of his already established concepts north of the Black Warrior River.
Craig Williams, the owner and operator of both the iconic Avenue Pub and the nearby Wine Market, will build brand new locations for both off Rice Mine Road beside the Village at Northbank, where several businesses and the Urban Cookhouse are already open.
Williams recently moved the original Avenue Pub from its longtime home in Temerson Square to a larger space a few doors up the street and also opened a second location in Orange Beach, Alabama.
Now, he said, he wants to open a third space close to home and also fill a need for more excellent restaurants north of the river. Williams also bought Carpe Vino on Greensboro Avenue and rebranded it as the Wine Market in 2020 and it, too, will get a new home off Rice Mine.
Williams said only site work has been done so far, and that the foundation for the new restaurant and Wine Market will be laid soon. After that, he expects work to move quickly and said he hopes to see both open in late summer 2023.
"I think it's gonna be a great addition to bring the Avenue Pub and the Wine Market to that area -- we've been looking out there for a while," Williams told the Thread. "We talked with different developers that wanted to build out in the area and nothing really felt right, but the Northbank development, I think it's architecturally attractive, it's got a really great feel and it's already got a great mix of tenants who complement each other really well."
Residential growth is exploding north of the river, and projects in the works in the next few years will only improve the area, including a $66 million expansion of McWright's Ferry Road, a new $100 million six-lane Woolsey Finnell Bridge and an expansion of Tuscaloosa's new Northern Riverwalk that will see it stretch behind the Northbank shopping center.
"You know, sometimes it's tough to get downtown on a busy weekend and a lot of people don't want to come deal with the hustle and bustle so we're going to be able to provide an option that doesn't include having to find parking spaces and dealing with the huge crowds there," Williams said. "Say you're going downtown and it's kind of wild down here. You're a few minutes' drive to this new location. It's across the river but it's not like it's out of reach."
Fans of the restaurant can expect all their favorite dishes, including the Avenue Pub's famous bacon burgers and chicken clubs, and maybe a new option or two. The new Wine Market will also include a lunch menu where the original downtown location does not.
"We're gonna stay true to each brand and focus, at both places, on on doing things right, providing exceptional quality and making sure that we're doing things to order," Williams said. "We'll do it the right way, the best way."
For more on the new Avenue Pub and Wine Market, and for other exclusive restaurant and retail development stories, stay connected to the Tuscaloosa Thread.
29 Tuscaloosa Restaurants and Retailers Opened or Announced This Year
2022 has been exciting for residents of and visitors to the Tuscaloosa area as dozens of new restaurants and retailers either opened new spaces here or announced plans to do so soon. As the year winds down, here's a look back at all the new spaces the Druid City can enjoy in 2023!
Top Stories from the Tuscaloosa Thread (1/16 - 1/23)
20 of the Top Stories published by the Tuscaloosa Thread during the week of January 16th, 2023.
More From Tuscaloosa Thread