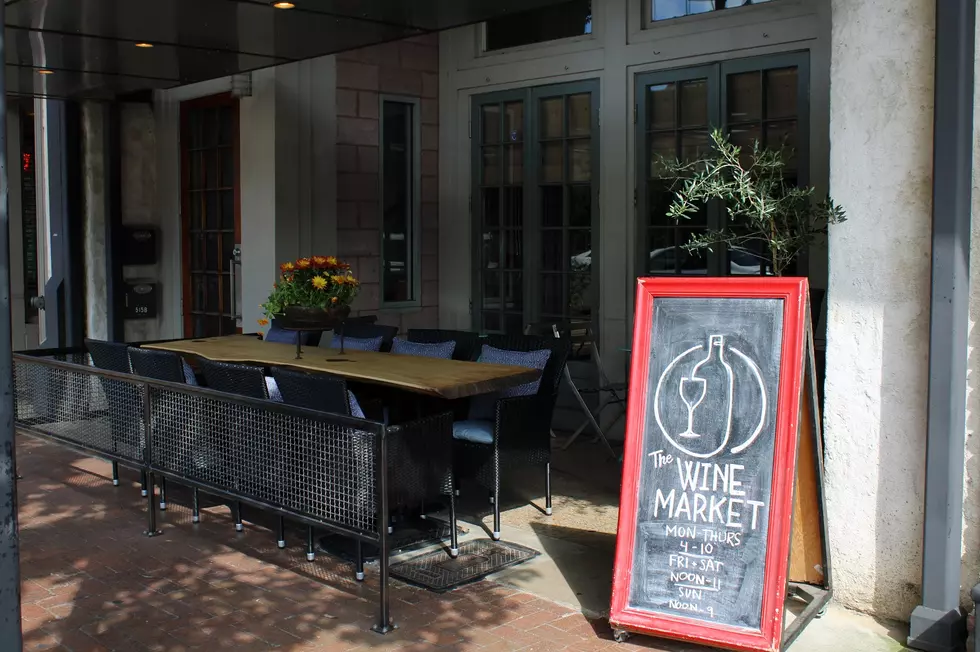 The Wine Market Offers Intimate Atmosphere in Downtown Tuscaloosa
(Noah Lueker)
Months after announcing that he would take over and renovate Carpe Vino on Greensboro Avenue, Tuscaloosa entrepreneur Craig Williams has officially opened the doors of The Wine Market.
Williams, who owns and operates the Avenue Pub and Central Mesa, also recently bought the Cravings Specialty Grocery Store on University Boulevard after its former owner Dan Robinson decided to sell the shop.
Williams announced plans to take over the wine bar in April, just as the COVID-19 crisis began to devastate small businesses in Tuscaloosa and throughout the state and nation.
The pandemic forced him to slow down and focus on his two existing restaurants, but as restrictions on bars and other establishments are slowly lifted locally and statewide, Williams said it was finally time to introduce the city to The Wine Market.
The store opened for business Monday, and Williams said although he doesn't plan to offer the roughly 900 labels that Carpe Vino kept in stock, there's still something for everyone at The Wine Market, whether you're a hobbyist sommelier or trying wine for the very first time.
Enter your number to get our free mobile app
"We want it to be a place where people can come hang out and enjoy the atmosphere, and the quality of wines and beer and food we're selling, it's just as good as anybody else in town, but the atmosphere is really approachable," Williams said. "Wine, just like other things, can be kind of overwhelming to a consumer if you don't have that much knowledge of it, so we're going to help you match what we've got to what it is you're looking for in an approachable way.
"We don't want somebody coming in here on their first date hesitant to try to pronounce a particular kind of grape," he laughed.
Williams said The Wine Market will offer eight red wines by the glass, eight whites by the glass, rosé, bubbles and an assortment of Alabama's best craft beer for anyone who's adamantly against drinking wine.
The intimate setting boasts indoor and outdoor seating with a maximum capacity of around 50 patrons, Williams said.
The Wine Market also serves light foods and desserts, Williams said, including charcuterie boards, baked brie, a feta cheese dish with olive tapenade, pies, cakes and drinks from a cappuccino machine.
"If you want to sit down and eat something here, that's great, but if you go out to dinner across the street, you can come back and get a glass of wine, a shot of espresso and a piece of pie or cake," Williams said. "We're really trying to be well-rounded."
As for bottles to-go, Williams said he hopes to build inventory until the Wine Market offers around 100 different labels for people to take home for dinner or carry to office parties or give as gifts.
Top Stories from the Tuscaloosa Thread (10/19 - 10/25)
More From Tuscaloosa Thread