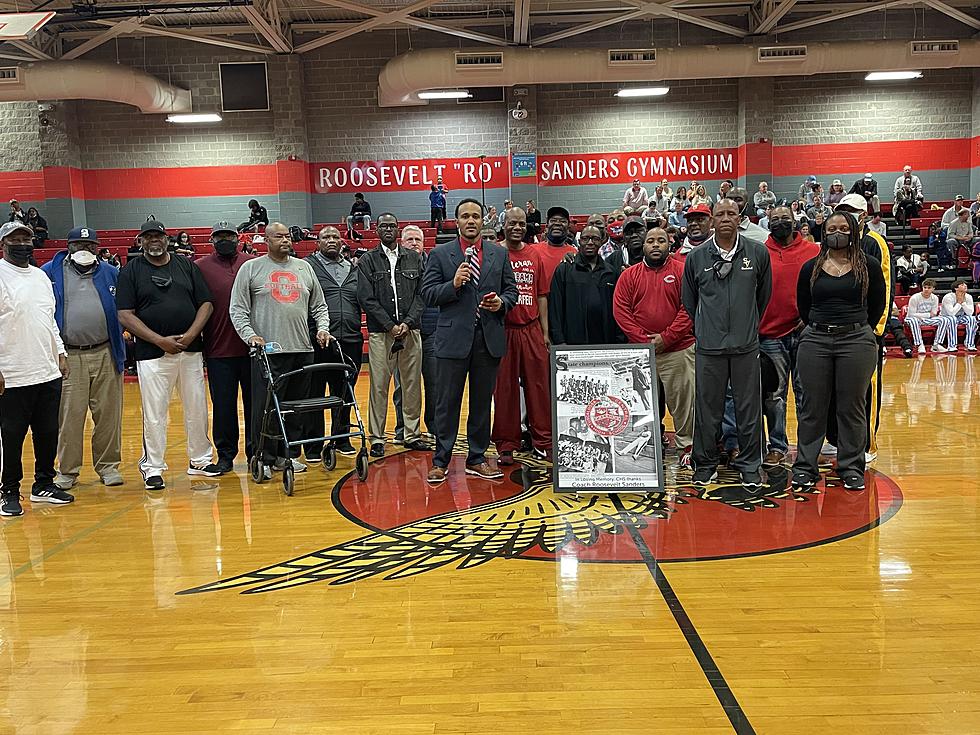 [Audio] Central High School Honors The Late Roosevelt Sanders
DreDay, Townsquare Media
Central High School recently honored the late coach Roosevelt Sanders at their last basketball home game of the season. The tribute featured Central high school alumni that played under Sanders.
"More than just a basketball coach" is how many described Roosevelt Sanders during the heartfelt tribute. With 86 consecutive home wins at the "Falcon's Nest" it's safe to say that "Coach Ro" more than earned the praise received from his former players and members of the community.
Former Central basketball player and All-American Joe Eatmon spoke on coach Sanders' impact saying, "He was not only a coach to me but a mentor and a friend."
Eatmon is currently the Men's Basketball coach at Shelton State Community College. He mentioned how he'd speak with Roosevelt Sanders while on recruiting trips well after his high school years.
"Anytime I was out on the road recruiting, Coach sanders would be the one I would call," said Eatmon. "Coach Sanders was a special guy, there's a reason this gym is named after him. There's a reason he had the success that he had, cause he was more than just a basketball coach."
Another Former Central basketball player and All-American Johnny McDowell described coach Roosevelt Sanders as "More than a coach."
McDowell went on to mention how coach Sanders impacted his life. "God, family, Central basketball. Those are things that coach Sanders instilled in us and today, I still live by those."
Hel recalled his freshman year at Central high school. "We started 0-4 and coach Sanders came up with the phrase tough times don't last, tough Falcons do."
Falcon fans were encouraged to remember the phrase coined by the legendary coach Sanders. "All you Central falcons in here tonight past, present, remember that. No matter what you're going through in life, tough times don't last, tough falcons do."
Hear exclusive audio from the coach Roosevelt Sanders tribute at Central High School below.
KEEP READING: Ordinary People, Extraordinary Stories
Every person has their own story to tell. Here's a collection of some of The Tuscaloosa Thread's original features spotlighting individuals in and around West Alabama for their unique stories.
This Massive Columbiana, Alabama Mansion Is Straight Out of a Storybook
Take a Look at Dollar General Ex-CEO's Mo' Money Mega Mansion
More From Tuscaloosa Thread