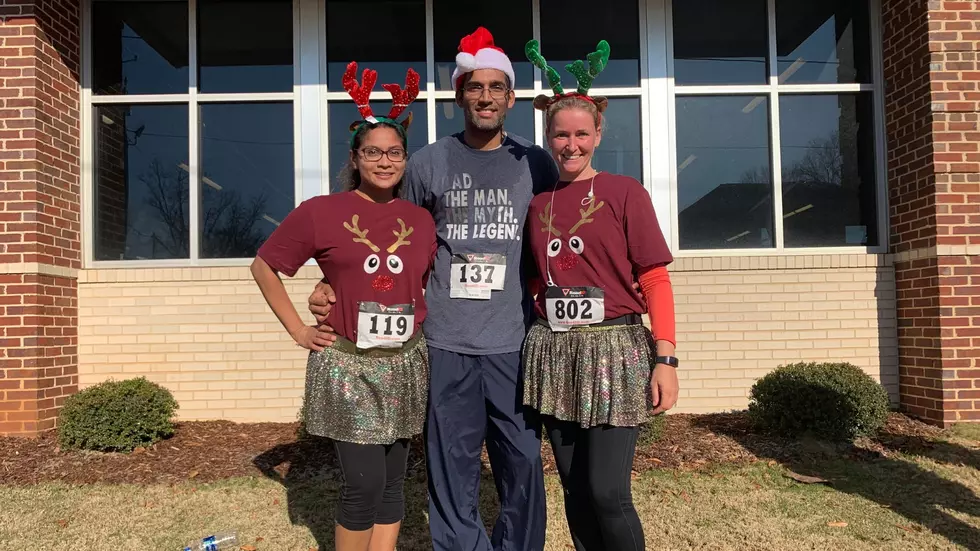 YMCA Rudolph Run 8K Adds 2-Person Relay This Year
(Photo Courtesy of YMCA of Tuscaloosa County, Facebook)
The Tuscaloosa YMCA is hosting its 3rd Annual Rudolph Run 8K on Saturday, December 5th, and this year will feature an additional running group for 2-person relays.
All funds raised by entrants will go towards the YMCA's annual Why It Matters Campaign, which seeks to provide scholarships to children and families to offer them access to YMCA programs they couldn't otherwise afford.
The race will be held from 8-10 am at the YMCA located at 2300 13th Street. Several additional activities will also be available to participants including a special appearance by Santa, free hot cocoa and a place for children to make a holiday snack called reindeer food.
Enter your number to get our free mobile app
As for the new relay races, teams will be organized by female, male, or coed runners. Each team member will run one segment of the course, which follows the Tuscaloosa River Walk. Awards for the top three teams in each category will be given at the end of the race.
Registration is open now, and can be found online here. The entry fee for individual runners is $25 and $40 for two-person teams. This event is open to both walkers and runners of all ages.
Top Stories from The Tuscaloosa Thread (11/2 - 11/6)
More From Tuscaloosa Thread