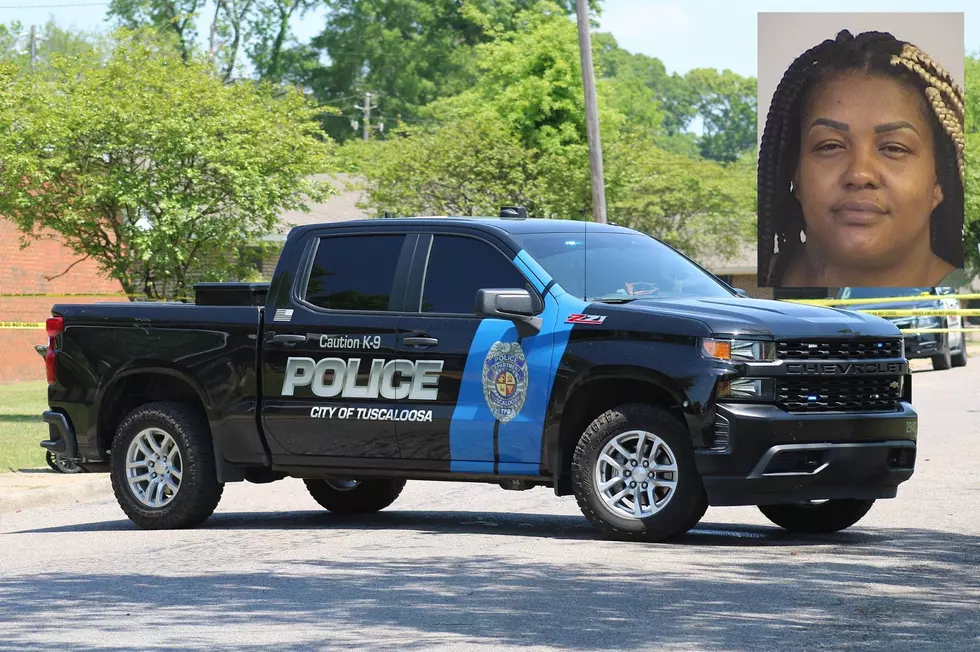 Tuscaloosa Woman Charged with Attempted Murder After Armed Dispute with Boyfriend
(Brittany Marshall | Tuscaloosa Thread)
Police in Tuscaloosa have charged a woman with attempted murder after she allegedly tried to kill her boyfriend early Friday morning.
Captain Marty Sellers, the co-commander of the Tuscaloosa Violent Crimes Unit, said officers were called to the area of Green Grove Lane Northeast in Tuscaloosa around 12:30 a.m. Friday.
They found a 29-year-old male and his 34-year-old girlfriend, Lachrisha Fitzpatrick
Sellers said the couple had been fighting, and eventually Fitzpatrick armed herself with a knife.
The boyfriend fled the area, but not before retrieving a handgun.
Sellers said Fitzpatrick got into a vehicle and chased after her boyfriend, who jumped off the road to avoid her. Fitzpatrick then reportedly left the roadway and continued trying to run the man over.
Police said the boyfriend fired several shots from his handgun "to try to stop the assault," and that Fitzpatrick was injured in the mayhem but not critically.
The case was handed over to the VCU, a multi-agency group of investigators that look into almost all crimes of a violent or sexual nature in Tuscaloosa County.
Ultimately, Fitzpatrick was charged with attempted murder and driving under the influence.
She was booked in the Tuscaloosa County Jail on a combined $55,000 bond.
Stay connected to the Tuscaloosa Thread for updates on this case if they become available.
All Homicides in Tuscaloosa County So Far in 2022
A regularly updated list of the Tuscaloosa Thread's coverage of all homicides in Tuscaloosa County in 2022.
Top Stories from the Tuscaloosa Thread (5/16 - 5/23)
22 of the Top Stories published by the Tuscaloosa Thread during the week of May 16th, 2022.
More From Tuscaloosa Thread