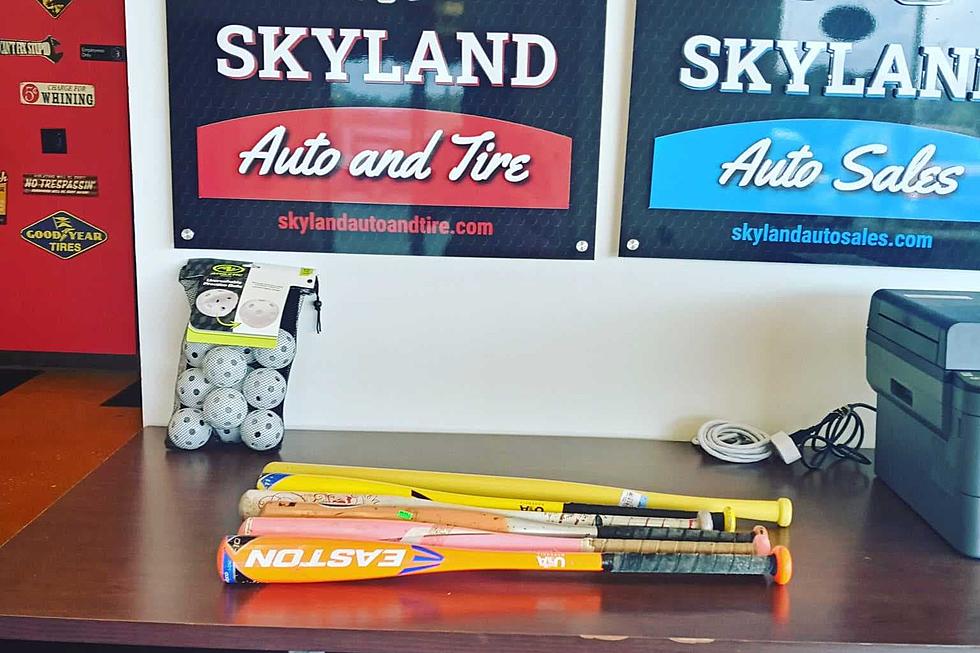 Tuscaloosa Repair Shop Collecting Sports and School Supplies for Elementary Schools
(Skyland Auto Sales)
A small business in Tuscaloosa is collecting athletic and educational supplies to help students at a local elementary school this month.
Tre Lanier, the marketing director at Skyland Auto and Tire, said leaders at Central Elementary on Dinah Washington Avenue reached out to the repair shop's owner, Barry Sullivan, in March to ask for help equipping their sports department.
Lanier said the school needs wiffle ball bats, gently used gloves and basic school supplies, and that Skyland Auto and Tire will serve as a dropoff spot for anyone looking to donate such items.
"We want to hit the ground running to help these students," Lanier told the Thread. "I am determined to make it happen if I have to fund it all myself, but I believe in community involvement."
People can drop off supplies at the repair shop at any time, but Lanier's efforts will culminate in an event he's calling the Wiffle Ball Haul, a targeted drive set for this Saturday, April 16th.
Lanier said the festivities will kick off at the repair shop at 10 a.m. Saturday and last until 2 p.m. The event will feature the Richardson's Cafe food truck, a pop-up shop hosted by the Just Whatever flea market, a live DJ and more.
Any supplies donated that exceed the need of Central Elementary will be donated to other area schools experiencing similar shortages, Lanier said.
For more information about the event and how you can contribute to elementary PE classes in need, contact Tre Lanier at 205-233-5740.
Top Stories from the Tuscaloosa Thread (4/4 - 4/11)
15 of the Top Stories published by the Tuscaloosa Thread during the week of April 4th, 2022.
More From Tuscaloosa Thread