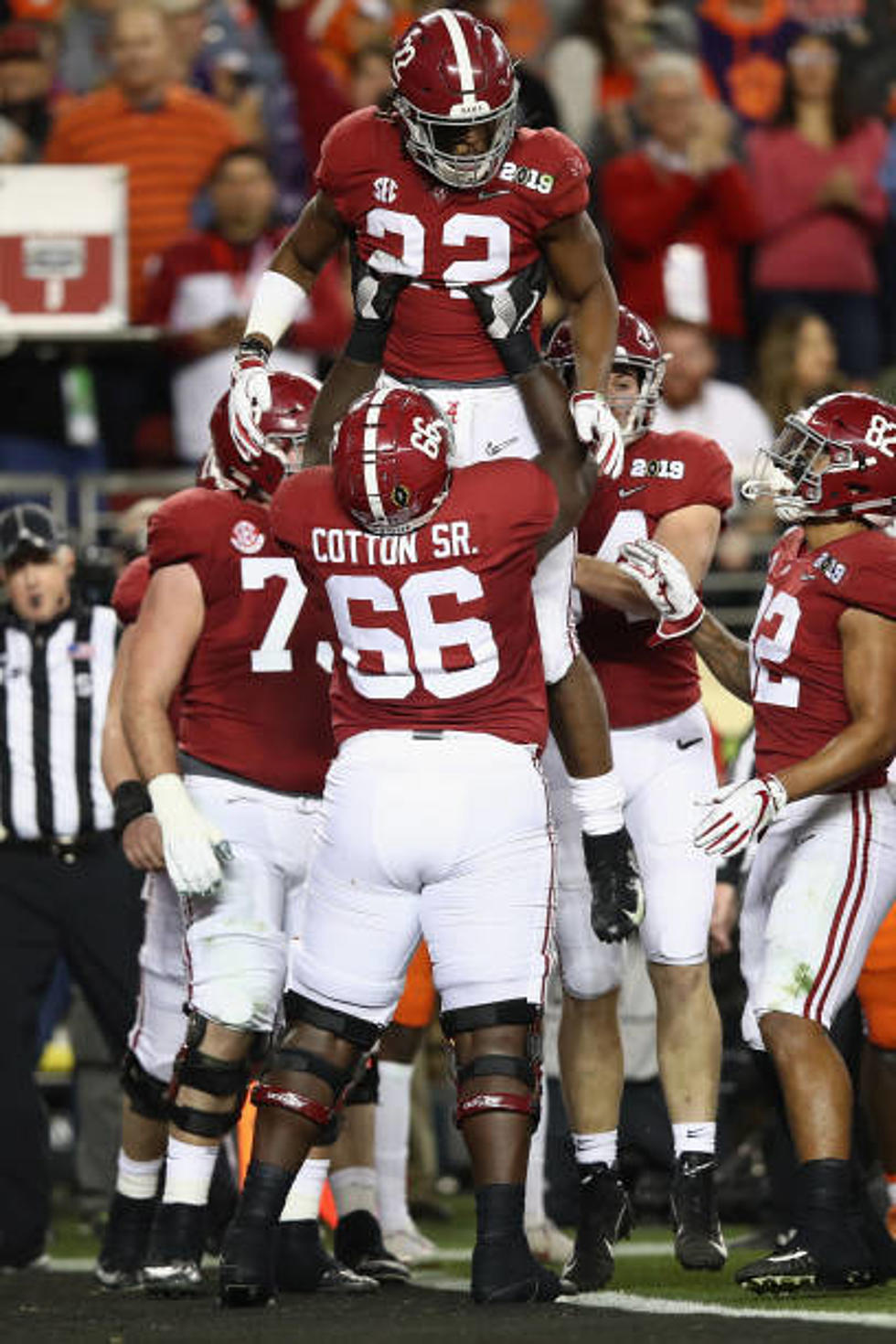 We're Now Lester Cotton Days Away From Alabama Football
Getty Images
---
We're now 66 days away from Alabama kicking off it's season against No. 19 Miami(FL) in the Chic-Fil-A Kickoff Game on Sept. 4th.
Local legend Lester Cotton played for Tuscaloosa's own Central High School under former head football coach Dennis Conner. During an interview with ESPN on its documentary about the school. Coach Conner said "Cotton is the best player he's ever coached since he coached another local star and former NFL player Titus Brown".
While at Central High School, Lester Cotton was named the No. 2 player in the state of Alabama and the No. 3 offensive guard in the nation by Rivals.com, No.100 nationally on the ESPN300, and was also an Under Armour High School All-American during 2014-2015 season to go along with many more accolades.
As a freshman at Alabama, Lester helped block for eventual Heisman Trophy winner and the nation's leading rusher for that season Derrick Henry in four games. That same season, Bama go on to win the SEC and National Championship.
Throughout his career at Alabama, Cotton would play both left and right guard helping open up holes for running backs such as Najee Harris, fellow Raider Joshua Jacobs, and previously mentioned Derrick Henry. Bama also won a second national championship in 2017 with the help of Cotton.
Following the 2018-2019 college football season, Lester would declare for the 2019 NFL Draft where he would go undrafted but eventually signed the Las Vegas Raiders. He has only played in one game since arriving in Las Vegas but has a long career ahead of him. Cotton will be forever known as a local legend and a Alabama football great.
The 10 Greatest Athletes from Alabama
More From Tuscaloosa Thread