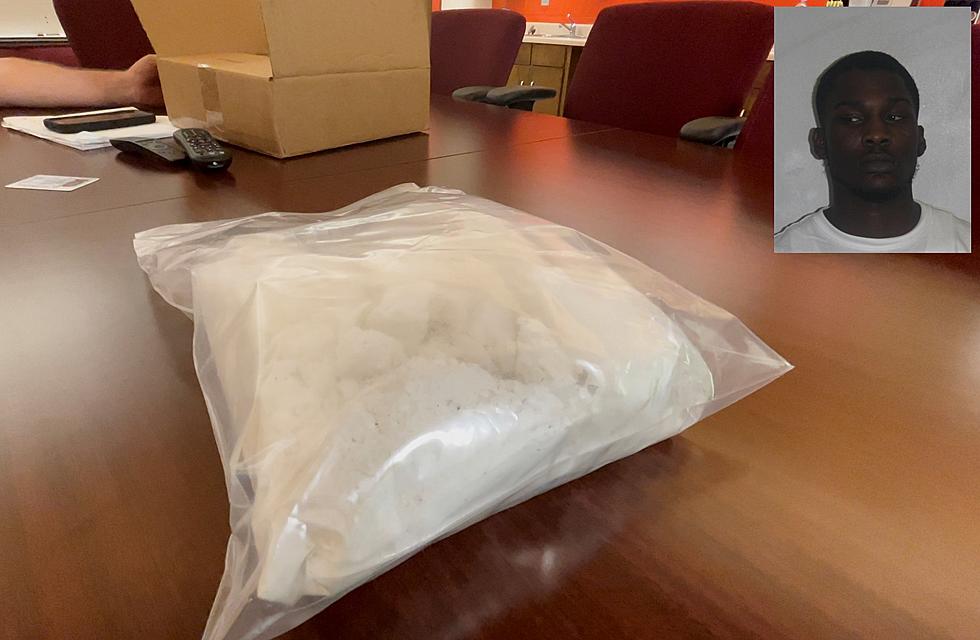 Man Ditches 3 Pounds of Cocaine on I-20/59 Outside Tuscaloosa, Evades Arrest
(Tuscaloosa Police Department)
Narcotics agents in Tuscaloosa County are searching for a man who allegedly tossed more than three pounds of cocaine from the window of his car and evaded arrest near Fosters Tuesday afternoon.
According to a press release from Stephanie Taylor, the public information officer for the Tuscaloosa Police Department, agents of the West Alabama Narcotics Task Force were tipped off that 23-year-old Dedrick Dawon McDowell was coming to Tuscaloosa Tuesday with a large quantity of illegal drugs.
Agents stopped McDowell on I-20/59 near Mile Marker 61, but he took off shortly after pulling over and crashed his Chevrolet Camaro into a tractor-trailer then a guard rail about a half-mile away.
He reportedly fled on foot into the woods nearby, and although police searched the area with a K9 and TPD's helicopter unit for several hours, they never found McDowell.
Agents did find a brick of cocaine McDowell allegedly tossed from the Camaro before his crash - -Taylor said it weighed more than three and a half pounds and could have been broken down and sold for somewhere around $250,000.
Now investigators have obtained warrants to charge McDowell with trafficking cocaine, failure to affix a tax stamp, reckless endangerment, second-degree possession of marijuana, resisting arrest, attempt to elude and tampering with physical evidence.
Anyone who can assist in locating McDowell is asked to call WANTF at 205-248-4748, TPD at 205-349-2121 or CrimeStoppers at 205-752-STOP(7867). This is an ongoing investigation that could result in charges against more people.
Top Stories From The Tuscaloosa Thread (6/14-6/18)
More From Tuscaloosa Thread